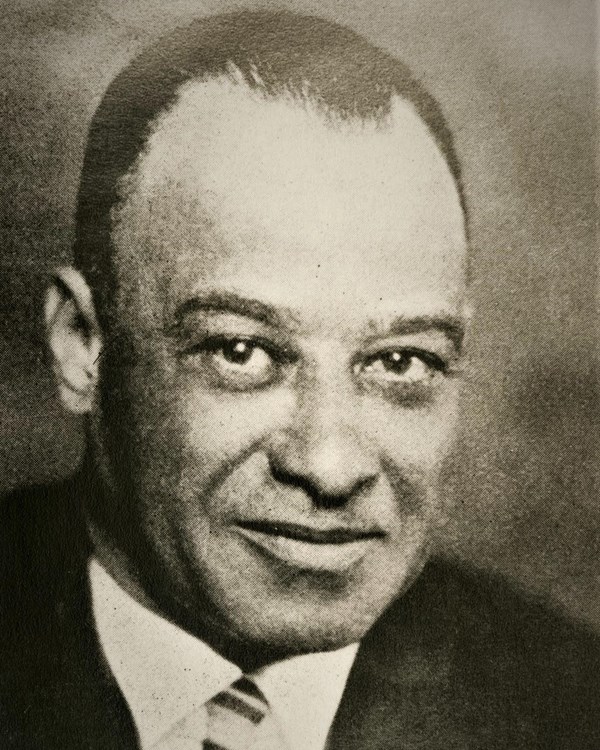 Significance:
Theodore Roosevelt's Valet, butler at Sagamore Hill
Place of Birth:
Washington, D.C.
Date of Birth:
January 29, 1879
Place of Death:
Jamaica, NY
Date of Death:
December 26, 1953
Place of Burial:
Flushing, NY
Cemetery Name:
Flushing Cemetery
"It was not very long after I went to work in the White House…that the President's family was preparing to go to Sagamore Hill for the summer. Mr. Roosevelt called me in and asked me how I would like to go to his home in Oyster Bay and take charge of it during the summer. And so I soon found myself at the Roosevelt home on Long Island, where I was to spend so many very happy years." James E. Amos, in his book Theodore Roosevelt: A Hero to His Valet.
James Amos was one of several African Americans to work at Sagamore Hill. He served as the Roosevelt family's butler and Theodore Roosevelt's personal valet both during and after the presidency. Highly regarded by Theodore, Edith, and the Roosevelt children, Amos was called on by the family to attend to TR in his final days. Roosevelt's final words – "James, will you please put out the light," were directed at Amos who was keeping watch over the sickly former president in Sagamore Hill's gate room.
Amos was first employed at the White House after an encounter between his father, a Washington police officer, and the President at Rock Creek Park, in which Amos' father asked about possible employment for his son at the executive mansion. Amos' first duties were to keep an eye on the young and sometimes rowdy Roosevelt children, a task he excelled at where others had often failed. Amos was soon asked to work as a butler for the president and continued to serve as a personal attendant during travel, as well as working with the household staff at Sagamore Hill during summers, residing at the Gray Cottage with his wife Annie.
Seeking a higher wage, Amos asked TR for a letter of reference and left Sagamore Hill in 1913, soon becoming employed by the William J. Burns detective agency as a private detective. He occasionally returned to work as TR's personal attendant at the family's request. In 1921, Amos was sworn in as a Special Agent with the Bureau of Investigation (eventually, the Federal Bureau of Investigation, or FBI), one of only a few African American agents in the early days of the bureau, and served at that post until retiring at the age of 74 in 1953. He would die of a heart attack only two months after retirement.
Last updated: February 28, 2021