Person
Hulda Minthorn Hoover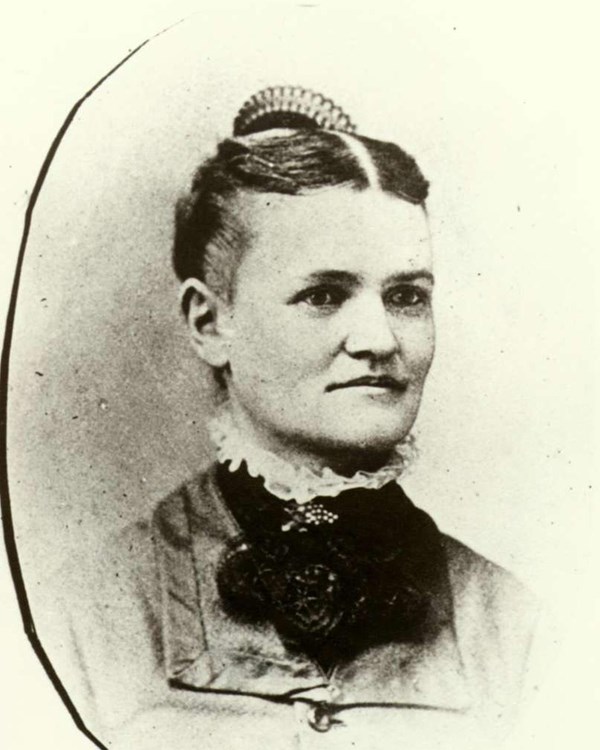 Significance:
Mother of President Herbert Hoover
Place of Birth:
Norwich, Ontario
Date of Birth:
May 4, 1848
Place of Death:
West Branch, Iowa
Date of Death:
February 22, 1884
Place of Burial:
West Branch, Iowa
Cemetery Name:
West Branch Municipal Cemetery
Hulda Randall Minthorn's family came from Canada, and settled in West Branch in 1859 when she was 11 years old.
Hulda attended the University of Iowa for one semester before dropping out to help her mother cope with the death of Hulda's father. In 1867, Hulda taught school in Bloomington, Iowa. She married Jesse Hoover in 1870, and had 3 children: Theodore, Herbert, and Mary.
After Jesse died in 1880, Hulda supported the children by sewing and renting to boarders. She saved Jesse's insurance policy for the children's schooling. She also became a Quaker minister, traveling several times a year and preaching to Friends' Societies throughout the state. On one occasion she attended a regional conference in Kansas City. Each time Hulda left town, the children stayed with relatives. On one trip, Hulda fell ill and never recovered. She died from typhoid fever on February 9, 1884 at the age of 35.
Hulda is buried next to Jesse in the West Branch Municipal Cemetery on North Maple Street.
Last updated: March 20, 2021