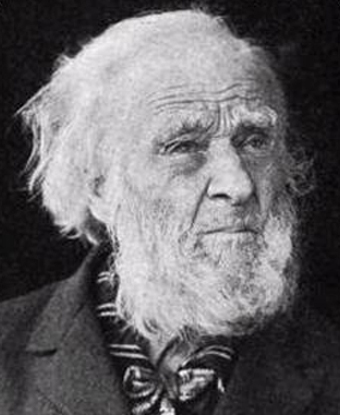 Significance:
Oldest surviving War of 1812 veteran
Place of Birth:
Frankfort, New York
Date of Birth:
April 29, 1800
Place of Death:
Ava, New York
Date of Death:
May 13, 1905
Hiram Cronk's primary accomplishment – perhaps like the United States in the war itself – was simple survival. He was the oldest surviving War of 1812 veteran, passing away at age 105.
Born in a small town in central New York along the Mohawk River, Cronk lived his entire life in the region. He enlisted in the New York militia as a teenager in 1814 with his father and two older brothers, but had an uneventful military career. Cronk served at the naval station at Sackets Harbor, but only for about 100 days and after both battles fought there were over. Although playing only a minor role in the War of 1812, he was recognized as a veteran and received a pension.
After the war, Cronk married Mary Thornton, also of New York, in 1825 and had seven children. He worked as an itinerant shoemaker and helped dig the Erie Canal, but otherwise lived an unremarkable life. However, as Cronk aged he began belonging to an elite fraternity of sorts, a small group of War of 1812 veterans who not only survived bloody conflict but who outlived all their fellow comrades in arms.
Following the Civil War as America struggled to assimilate its unprecedented losses, and a growing wave of European immigration, Americans increasingly looked with nostalgia back to the Revolutionary and War of 1812 eras to find heroes. Cronk and other survivors and artifacts of the War of 1812 and the Revolutionary War became objects of great national fascination and enshrinement. Cronk's mere existence created for many a tangible connection to simpler times and great patriotism.
When he eventually died at the age of 105, the West Virginia Bluefield Daily Telegraph, anointed him as, "the last link connecting the simplicity of Jefferson's day with the strenuous complexity of the present."
Cronk was honored with a state funeral in New York City, a place remote and foreign to him, attended by thousands who he did not know. These mourners lined the streets of New York City as his funeral cortege, "an imposing and unusual spectacle," passed by. Police, military units and city officials, including the mayor, joined in the procession. Cronk lay in state in City Hall before burial in Brooklyn's Cypress Hill Cemetery.
This exuberant display was more than Cronk as a humble shoemaker from upstate New York would have expected or perhaps even wanted. But as an icon and unlikely hero of the War of 1812, honoring Cronk and the time of great nostalgia that he represented was necessary for the American people.
Last updated: June 18, 2015