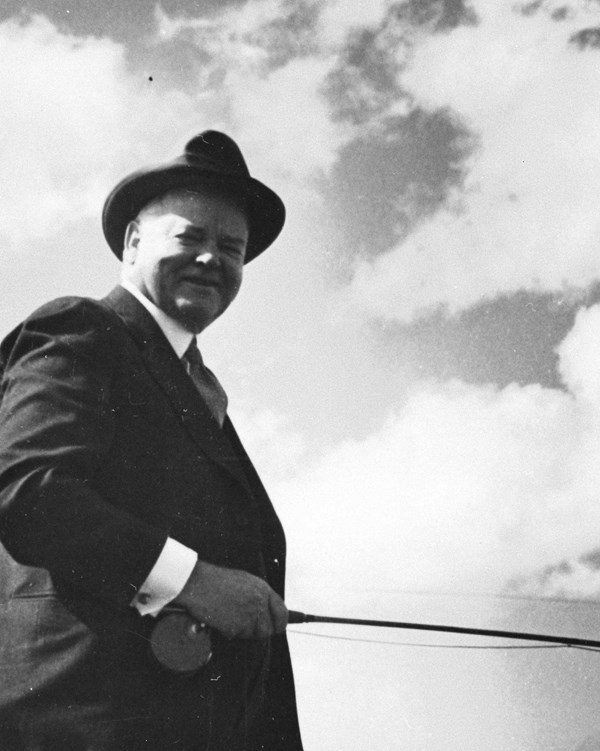 Significance:
31st President of the United States
Place of Birth:
West Branch, Iowa
Date of Birth:
August 10, 1874
Place of Death:
New York, New York
Date of Death:
October 20, 1964
Place of Burial:
West Branch, Iowa
Cemetery Name:
Gravesite of President & Mrs. Hoover
"My country owes me no debt. It gave me, as it gives every boy and girl, a chance. It gave me schooling, independence of action, opportunity for service and honor. In no other land could a boy from a country village, without inheritance or influential friends, look forward with unbounded hope."

Herbert Hoover
Herbert Hoover, mining engineer, humanitarian, statesman, and 31st President of the United States, was born August 10, 1874 in a simple two-room cottage in West Branch, Iowa. His Quaker family had helped settle the town, and their principles of honesty, hard work, simplicity, and generosity guided Hoover throughout his life of service to the nation and the world.
By proclamation or executive order, President Hoover added significantly to the lands of the National Park System.
Last updated: March 4, 2021