Person
Herbert Hoover, Jr.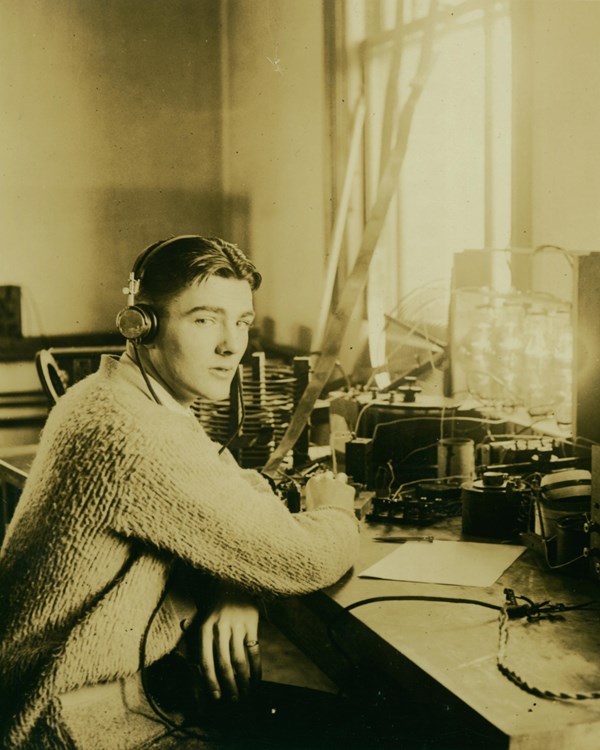 Significance:
Son of President Herbert Hoover
Place of Birth:
London, United Kingdom
Date of Birth:
August 4, 1903
Place of Death:
Pasadena, California
Date of Death:
July 9, 1969
Place of Burial:
Altadena, California
Cemetery Name:
Mountain View Cemetery & Mausoleum
The first of Herbert and Lou Hoover's two sons, Herbert Charles Hoover, Jr. was born in London, England on August 4, 1903. He immediately joined his parents in their globetrotting lifestyle, embarking on a voyage to Australia when he was just five weeks old.
Technical Mind
Young Herbert Jr. took a keen interest in amateur radio. A severe attack of influenza in 1918 left Herbert Jr. with impaired hearing, but the scientifically inclined teenager made himself a hearing aid.
Guided by these interests in electronics, Herbert Jr. studied engineering at his parents' alma mater, Stanford University. After graduating in 1925, he went on to Harvard Graduate School of Business Administration. His graduate thesis and Guggenheim Fellowship work was on the economic aspects of the new aviation industry. Following his studies, he took a job as a radio technician with Western Air Express, one of the early airlines. He also founded Aeronautical Radio, Inc., which operated ground stations for airlines.
Businessman & Statesman
During President Hoover's administration, controversy surrounded Western Air Express, which had government contracts. Herbert Jr. resigned and started United Geophysical, a company that used seismography to search for oil. The company boomed throughout the 1930s despite the Great Depression. Herbert Hoover Jr. became one of the internationally best-known men in the oil industry.
President Dwight D. Eisenhower appointed Herbert Jr. as Under Secretary of State in 1954. He remained involved with developing the memorial park around President Hoover's birthplace in West Branch, Iowa, known today as Herbert Hoover National Historic Site.
Herbert Jr. married Margaret Eva Watson in 1925. They had three children together, Margaret Ann "Peggy" Hoover (b. 1926), Herbert "Pete" Hoover III (b. 1927) and Joan Ledlie Hoover (b. 1930). Herbert Jr. died on July 9, 1969 after suffering from a stroke a few days earlier.
Last updated: March 20, 2021