George Perkins Marsh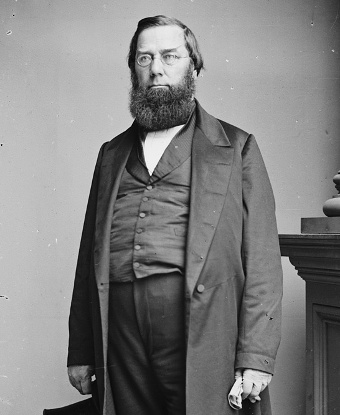 Quick Facts
Significance:

Diplomat and early conservationist

Place of Birth:

Woodstock, Vermont

Date of Birth:

March 15, 1801

Place of Death:

Vallombrosa, Italy

Date of Death:

July 23, 1882

Place of Burial:

Rome, Italy

Cemetery Name:

Protestant Cemetery
George Perkins Marsh was born on March 15, 1801, in Woodstock, Vermont. He grew up in a wealthy American family. His father, Charles Marsh, was a US Congressman, and his mother was a homemaker. Marsh was raised as a strict Christian with a top-notch education. Because of poor eyesight, Marsh spent much of his childhood indoors, first reading and then being read to. Marsh attended Phillips Academy in Andover, Massachusetts, for high school and then went to college. He graduated from Dartmouth with highest honors at age 19. Following college, Marsh returned to Vermont to study law in Burlington. He passed the Bar in 1825 and became a lawyer.
Marsh married Harriet Buell, a songwriter, and they had two children, Charles Buell Marsh and George Ozias Marsh. By 1832, both mother and oldest son had died. George Perkins Marsh continued to practice law to support his younger son, but gave up in 1842 to pursue, like his father, a career in politics. From 1843 to 1849, he represented the Whig party in Congress as a representative from Vermont.
In 1849, then-President Zachary Taylor appointed Marsh ambassador to the Ottoman Empire. He worked as a civil servant until 1853, travelling abroad and negotiating for the release of American prisoners. In 1854, he returned to Vermont, where he began to focus on his writing. He published some of the earliest conservation status reports for the Governor of Vermont and eventually wrote his most important text, Man and Nature.
Marsh went abroad again in 1861, when Abraham Lincoln appointed him the minister to Italy. He served as a diplomat in Italy for 21 years until he died in 1882.
Last updated: May 23, 2018