Person
Francois Nicolas Janis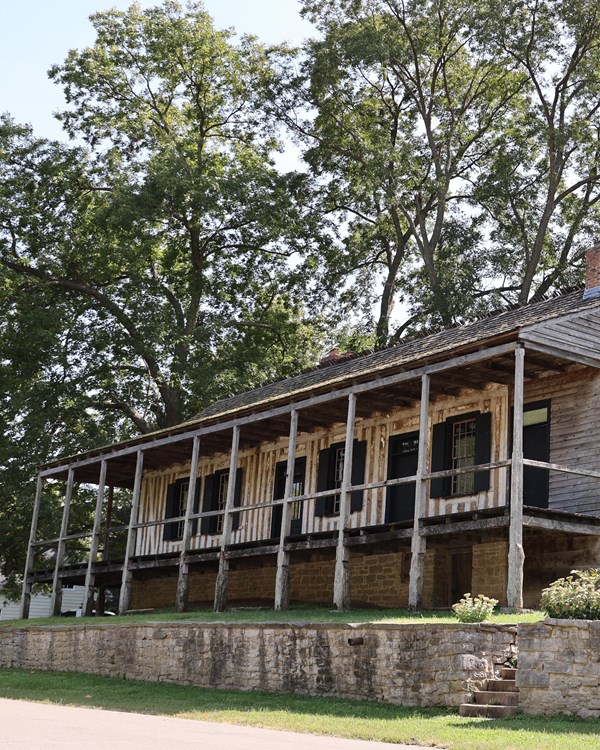 Significance:
Son to Nicolas Janis, the original owner of the Green Tree Tavern/Janis-Ziegler House. Francois took ownership of the house in 1796 and opened Green Tree Tavern and Inn shortly after.
Place of Birth:
Kaskaskia, British Illinois
Place of Death:
Ste. Genevieve, Missouri
Place of Burial:
Ste. Genevieve, Missouri
Cemetery Name:
Memorial Cemetery, Plot 52
Francois married Pélagie (Bienvenu) Janis and had 8 children: Marie-Louise Janis (1790-1827), Francois Bienvenu Janis (b. October 17th, 1793), Emilie Renee (1794-1878), Antoine Bienvenu Janis (b. July 30, 1795), Aurore Janis (b. August 19th, 1802), Emelia Janis (1806-1829), Henry Bienvenu Janis (b. September 14th, 1808), and Felix Janis (b. November 21st, 1810). Francois acquired the Janis House in 1796 from his father, Nicolas, although Nicolas continued to live in the home. In 1803, Francois entered into a contract with stone masons for the stone wall in front of the building in order to keep the house from sliding down the hill. It may have been around this time that Francois opened Green Tree Tavern and Inn, after his father had passed. It is possible Francois used the attic space for the inn, the south end of the house as living space, and the north end as the tavern.  
After the Louisiana Purchase in 1803, members of the Freemasons moved to the area. In 1806, a group of Masons sent a petition to the Grand Lodge of Pennsylvania requesting to form Louisiana Lodge 109 in Ste. Genevieve. It was approved on July 17, 1807, making it the first Masonic Lodge west of the Mississippi River. Francois' tavern was used as the first meeting place on November 14, 1807. Francois passed away in 1832 and left the building to his family. In 1833, the Janis family sold it to the Mathias Ziegler and his family, who continued the businesses.  
During a stay at Green Tree Tavern and Inn, a traveler named Thomas Ashe wrote of the place and family: "I... (was) put up in an inn which had strong indication of comfort. I was by no means disappointed; the landlord, a lively Frenchman, looked after my horses and his wife made me a cup of coffee with as much perfection as ever I drank at the Palais Royal or at the Pont Neuf."  
Last updated: December 9, 2022