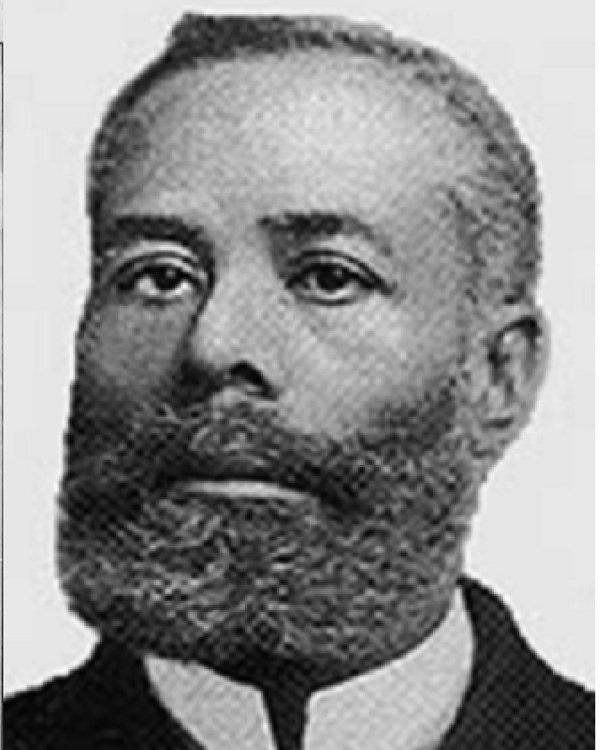 Place of Birth:
Colchester, Ontario, Canada
Date of Birth:
May 2, 1844
Place of Death:
Detroit, Michigan
Date of Death:
October 10, 1929
Place of Burial:
Warren, Michigan
Cemetery Name:
Detroit Memorial Park East
When people think of engineers overcoming barriers, they often think of mechanical challenges. Elijah McCoy, a Canadian-American mechanical engineer of African descent, overcame a different challenge: racism.
Born on May 2, 1844, Elijah was the son of George and Mildred, two formerly enslaved people who escaped slavery and fled to Colchester, Ontario, Canada. Since birth, Elijah had an affinity for things of a mechanical nature. His parents sent him to study and apprentice as a mechanical engineer at the University of Edinburgh in Scotland.
After completing his studies and apprenticeship, Elijah returned to the United States to Ypsilanti, Michigan. Despite being trained and qualified, Elijah could not find skilled work as an engineer due to racial prejudice. Instead, he accepted a position as a fireman and oilman on the Michigan Central railroad. To improve the efficiency of systems of lubricating moving parts on a steam locomotive, McCoy developed a lubricating cup that automatically and evenly distributed oil over the locomotive's moving parts while in motion. McCoy's "Improvement in Lubricators for Steam-Engines" was patented in 1872. While other inventors put forth similar devices, "the real McCoy" was the one the railroaders asked for by name. By 1900, the device was in use on almost all railroads in North America.
In his lifetime, Elijah McCoy held over 57 patents. In 1916, Elijah invented a graphite lubricator, allowing superheated machinery to be oiled. Other inventions included a movable ironing board and lawn sprinkler. In 1920, Elijah sold the rights to some of his patents to raise money to open the Elijah McCoy manufacturing company.
In 1922, Elijah and his wife, Mary, were involved in a serious automobile accident. Mary died, while Elijah suffered severe injuries. Never fully recovering from his injuries, Elijah died on October 10, 1929.
The next time you want the actual item and not an imitation, be sure to ask for "the Real McCoy," an attribution to a masterful engineer.
Last updated: February 10, 2023