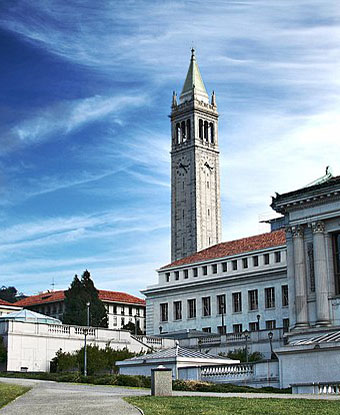 Significance:
disability history, civil rights, history of education, advocacy
Place of Birth:
San Mateo, California
Date of Birth:
January 23, 1939
Place of Death:
Berkeley, California
Date of Death:
March 14, 1995
Edward (Ed) Verne Roberts is considered the father of the independent living movement. As a hero in the United States' disability rights movement, Roberts paved the way for people with physical disabilities to access higher education. 
Roberts was born in San Mateo in 1939. When he was fourteen, he contracted polio and had to pause his high school studies. After surviving polio, Roberts was left paralyzed in most of his lower body except for several of his fingers. As he recovered, Roberts needed an iron lung or respirator. Because of this medical equipment, Roberts attended his classes by listening in on the telephone. He spent eighteen months receiving treatment until he returned home. 
After returning to his school in person, Roberts realized that many students with disabilities (like himself) faced discrimination. His school refused to allow him to graduate because he was unable to complete the driver's education and physical education credits. Nonetheless, Roberts successfully petitioned his school to grant him his diploma. His uncertain graduation was only the first of such challenges that Roberts would encounter in school. 
Upon graduating from high school, Roberts was accepted to the University of California, Berkeley.[1] Unfortunately, administrators tried to reverse Roberts' acceptance when they realized that he was quadriplegic. Representatives of the school claimed that the dorms on campus did not have the appropriate equipment or space to accommodate Roberts' 800-pound iron lung and his wheelchair. Roberts insisted on enrolling in classes, though, and he became the first student at his university to use a wheelchair. 
As an undergraduate student, Roberts created a group called the Rolling Quads. This group of students with disabilities moved into a dorm together. As a club, they pressured UC Berkeley to design more accessible classroom and dorm buildings for students with disabilities. This group grew into the Physically Disabled Students Program, which was the country's first college organization for students with disabilities. 
The Physically Disabled Students Program would inspire Roberts to create a community in Berkeley where people with physical disabilities could live as independently as possible. Founded in 1972, this community was the first Center for Independent Living. It served as a model encouraging the movement toward independent living and accessibility in the disabled community. 
In 1964, Roberts earned his BA, and he received his MA two years later. While he was accepted as a Ph.D. student, he never completed his degree; however, he taught political science courses at UC Berkeley for six years. Roberts later directed California's Department of Rehabilitation. In 1980 Roberts, alongside fellow activist Judy Heumann, co-founded the World Institute on Disability, a program that continues to educate students about disability. Since his death, the state of California has memorialized Ed Roberts with a holiday in his honor. Every January 23rd is Ed Roberts Day.
Notes:
[1] Sather Tower, also known as The Campanile, is a clock and bell tower on the campus of UC Berkeley. It can be heard across the campus. It was listed on the National Register of Historic Places on March 25, 1982.
Works Referenced: 
Angela Anderson, "Ed Roberts: The Father of Independent Living," FoundSF.org, no date. 
Wendy Edlestein, "Ed Roberts, disability rights leader and Cal alum, gets his own state day," Berkely News, 27 July 2010.
J. Michael Elliott, "Edward V. Roberts, 56, Champion of the Disabled," obituary in The New York Times, 16 March 1995.
 
Last updated: August 17, 2023