Person
Dr. Virginia Alexander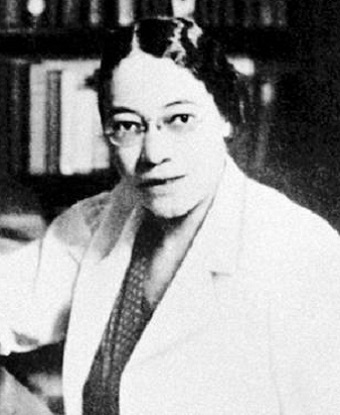 Significance:
African American doctor and public health expert who studied and fought against race discrimination in healthcare
Place of Birth:
Philadelphia, PA
Date of Birth:
February 4, 1899
Place of Death:
Philadelphia, PA
Date of Death:
July 24, 1949
Place of Burial:
Sharon Hill, PA
Cemetery Name:
Mount Lawn Cemetery
Dr. Virginia M. Alexander was a pioneering Black doctor and public health expert. She treated Black patients and studied racism in the healthcare system. Through her work, Dr. Alexander showed how segregation and racism harmed Black Americans' health.
Virginia Alexander was born in 1899 in South Philadelphia. Both her parents had been born enslaved. The family encountered financial difficulty when Virginia was young. Her mother died, and her father's livery stable business failed as cars replaced horses on city streets.
Education and Training
Virginia's father Hilliard insisted that his children finish their education. Virginia graduated from William Penn High School for Girls in 1917.[1] She and her brother Raymond won scholarships to the University of Pennsylvania.[2] To pay for her living expenses, Alexander worked waiting tables and cleaning houses. She graduated in 1920 and started medical school at the Woman's Medical College of Pennsylvania (WMCP).
The WMCP accepted students from a wide variety of backgrounds. But Alexander faced racism as one of the only Black students there. After graduation, no Philadelphia hospital would offer her an internship because of her race. Even the hospital run by her medical school refused to accept Black doctors. Alexander finally found a position at the Kansas City Colored Hospital. She and a colleague became the first women interns there.
Dr. Alexander returned to Philadelphia after her internship and residency. She began treating patients out of her home. In 1930, she expanded her house to make room for a three-bed hospital she named the Aspiranto Health Home. She treated Black patients who experienced racism from white staff in Philadelphia hospitals. Dr. Alexander described Aspiranto as an example of "socialized" medicine. She treated many patients free of charge.
Public Health Research
In 1935, Dr. Alexander conducted a study on race and public health in North Philadelphia. She found shocking disparities in health outcomes among Black and white residents. The number of Black babies who died each year was more than double the number of white babies. At the time, tuberculosis was a scourge of many cities. More than six times as many Black Philadelphians as white died of the disease. Dr. Alexander also reported that Black patients experienced discrimination at hospitals. They described being treated in segregated wards, receiving substandard care, or being denied care altogether.
Dr. Alexander's work showed that these outcomes emerged from unequal social conditions. Racial segregation forced many Black people to live in overcrowded housing. Black neighborhoods rarely received adequate sanitation services from city government. In these conditions, diseases like tuberculosis spread much more easily. Racism in health care, education, and employment trapped many Black Americans in poverty. Most white doctors and public health experts did not consider the role of social and economic conditions in health. Dr. Alexander was part of a network of Black doctors, nurses, clergy, and reformers who identified the role of systemic racism in health disparities.
Dr. Alexander devoted much of the rest of her career to the field of public health. She earned a master's degree in public health from Yale University. She also worked for many years at Howard University in Washington, D.C.[3][4] Dr. Alexander advocated for the passage of the 1939 National Health Bill. This was an early attempt at establishing a national health insurance system. In the 1940s, she served with the US Public Health Service. She treated Black patients at the Slossfield Health Center in Birmingham, Alabama.[5]
Dr. Alexander was a member of the Society of Friends, also known as the Quakers. Her religious faith informed her life and work. According to one biographer, she had a romantic relationship with the scholar and activist W. E. B. Du Bois in the 1930s. In 1945, she married William Childs in Birmingham, Alabama. She died on July 24, 1949 of complications from lupus.
Notes
[1] William Penn High School for Girls, now the Franklin Learning Center, was one of Philadelphia's first racially integrated high schools. It was added to the National Register of Historic Places on December 1, 1986.
[2] The University of Pennsylvania Campus Historic District was added to the National Register of Historic Places on December 28, 1978. Virginia's brother Raymond Pace Alexander became a prominent civil rights lawyer and later a judge and a member of the Philadelphia City Council.
[3] Connecticut Hall, the oldest extant building at Yale University, was listed on the National Register of Historic Places on October 15, 1966.
[4] The Yard, one of the main quadrangles at Howard University, was designated a National Historic Landmark on January 3, 2001.
[5] Slossfield Community Center in Birmingham, Alabama was listed on the National Register of Historic Places on May 29, 2008.
 
Bibliography
"Dr. Virginia Alexander." Changing the Face of Medicine. U.S. National Library of Medicine. https://cfmedicine.nlm.nih.gov/physicians/biography_5.html.
Childs, Virginia Alexander. Letter to W.E.B. Du Bois, July 9, 1945. W.E.B. Du Bois Papers, Special Collections and University Archives, University of Massachusetts at Amherst Libraries, Box 105. https://www.digitalcommonwealth.org/search/commonwealth-oai:9s164w813. 
Elliot, Greg. "A Story Incomplete: Virginia Alexander's Life Among Friends." American Friends Service Committee Blog, Feb. 25, 2015. https://www.afsc.org/blogs/acting-in-faith/story-incomplete-virginia-alexanders-life-among-friends.
Gamble, Vanessa Northington. "'Outstanding Services to Negro Health': Dr. Dorothy Boulding Ferebee, Dr. Virginia M. Alexander, and Black Women Physicians' Public Health Activism." American Journal of Public Health 106. no. 8 (2016): 1397-404. doi:10.2105/AJPH.2016.303252
Lewis, David Levering. W. E. B. Du Bois: The Fight for Equality and the American Century, 1919–1963. New York, NY: Henry Holt, 2000.
Roberts, Jr., Samuel Kelton. Infectious Fear: Politics, Disease, and the Health Effects of Segregation. Chapel Hill: University of North Carolina Press, 2009.

Article by Ella Wagner, Cultural Resources Office of Interpretation and Education.
Last updated: December 9, 2021