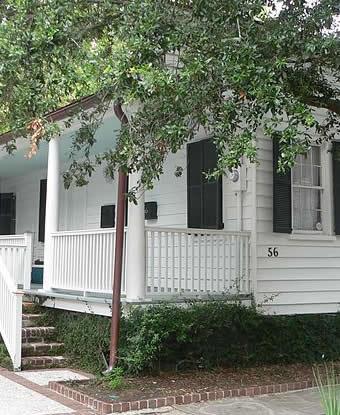 Quick Facts
Date Of Birth:

1767

Place Of Death:

Charleston, SC

Date Of Death:

July 2, 1822
Denmark Vesey, a former African American slave, planned a large rebellion of former slaves and free blacks to coincide with Bastille Day celebrations in Charleston, S.C., in 1822. Vesey modeled his rebellion after the successful 1791 slave revolution in Haiti. His plans called for his followers to execute their slave masters, liberate the city of Charleston, then sail to Haiti before the white power structure could retaliate. Two of the slaves involved leaked details of the plot before it could be implemented. On receiving word of the plot, Charleston authorities mobilized quickly and arrested Vesey and his men. Out of 131 men arrested and charged with conspiracy, 67 were convicted and 35 were hanged, including Vesey.

Denmark Vesey was later held up as a hero among abolitionists, including Frederick Douglass, during the Civil War. Douglass used Vesey's name as a rallying cry in recruiting and inspiring African American troops, including the 54th Massachusetts Infantry.

Vesey's date and place of birth are unknown, but while probably in his mid-teens he was sold to Carolina-based slaver named Joseph Vesey in 1781. Following the British evacuation in 1783, Vesey's owner settled in Charleston with young Denmark. Vesey eventually fathered three children by at least two wives. After winning a $1,500 lottery in 1799, Vesey purchased his freedom and set up a carpentry shop in Charleston, where he prospered. Vesey co-founded an African Methodist-Episcopal Church in 1816, which was suppressed by the white authorities four years later. The closure of his church and the continued enslavement of his children provided Vesey with ample motivation for planning an insurrection to free Charleston's enslaved people.
Last updated: May 9, 2018