Caleb Atwater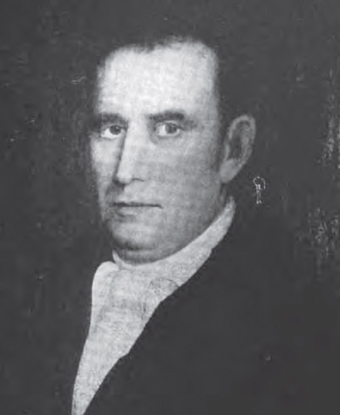 Quick Facts
Significance:

Anthropologist

Place of Birth:

North Adams, Massachusetts

Date of Birth:

December 25, 1778

Place of Death:

Circleville, Ohio

Date of Death:

March 13, 1867

Place of Burial:

Circleville, Ohio

Cemetery Name:

Forest Cemetery
Caleb Atwater was one of the first anthropologists to document ancient earthworks throughout the Ohio Valley. During his professional career, he held positions of a teacher, a minister, a State Representative, a Postmaster and a lawyer.
Atwater was born in North Adams, Massachusetts on Christmas Day in 1778.  In his early life, he established himself as a Minister after receiving his Master's degree. Not long after the death of his first wife, he relocated to Ohio to establish a new life with a new wife and pursue a profession in the legal field.  
After he established himself in Circleville, Ohio in 1815, he developed a public education system in the state. As a result, he is known as the "Father of Ohio's Common Schools." Atwater continued to practice law, but he also became intrigued by the prehistoric earthworks of the Adena and the Hopewell cultures. In 1820's, he authored "Description of the Antiquities Discovered in the State of Ohio and Other Western States." This groundbreaking publication described earthworks throughout the Ohio Valley and contained some of the earliest descriptions and illustrations of Hopewell Mound Group, Seip Earthworks and Spruce Hill Works. Atwater was skeptical that these precise and enormous earthworks were constructed by Native Americans or their ancestors. He, and many other Americans at the time, believed that they did not possess the knowledge or ability to construct such monumental works. Archeology and science have since proven that Native Americans were the builders of these monumental earthworks.
View a copy of Atwater's original plate illustration that included Seip Earthworks and Spruce Hill.
Last updated: October 29, 2018