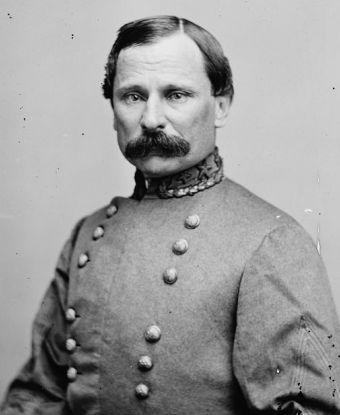 Significance:
Major General
Place Of Birth:
Wayne County, NC
Date Of Birth:
May 20, 1824
Place Of Death:
Washington, DC
Date Of Death:
December 2, 1890
Place Of Burial:
Washington, DC
Cemetery Name:
Oak Hill Cemetery
A career U.S. and C.S. Army officer, Cadmus Marcellus Wilcox graduated near the bottom of his class from West Point in 1846. Like many future Civil War officers, Wilcox fought in the Mexican-American War, earning a brevet promotion to first lieutenant for gallantry at Chapultepec in 1847. After the war, he served as an instructor of military tactics at West Point, later publishing what became the standard textbook on rifles and rifle firing.
After Tennessee's secession from the Union, Wilcox resigned from the U.S. Army in June 1861 and accepted appointment as colonel of the 9th Alabama Infantry the following month. Although present at the First Battle of Bull Run on July 21, his unit saw no action. In October 1861, Wilcox was promoted to brigadier general and assigned to Longstreet's division of the First Corps, Army of Northern Virginia.
His brigade played important roles during the 1862 Peninsula Campaign, at the Battle of Chancellorsville in May 1863, and the Battle of Gettysburg in July 1863. At the Battle of Salem Church, part of the Chancellorsville campaign, Wilcox's brigade fought a successful delaying action, which ultimately prevented Union VI Corps from reuniting with General Hooker's Army of the Potomac at Chancellorsville, causing Hooker to abandon the entire campaign.
Wilcox was promoted to major general in August 1863, and given command of a division within A.P. Hill's Third Corps. His division was heavily engaged at the Wilderness, Spotsylvania, during the Siege of Petersburg, and up to the end at Appomattox Court House in April 1865. Wilcox's desperate stand during the final days at Petersburg allowed Longstreet to maneuver into position to cover Lee's retreat.
Wilcox lived quietly in Washington after the war. President Grover Cleveland appointed him chief of the railroad division of the Land Office, where he worked until his death in 1890.
Last updated: June 17, 2015