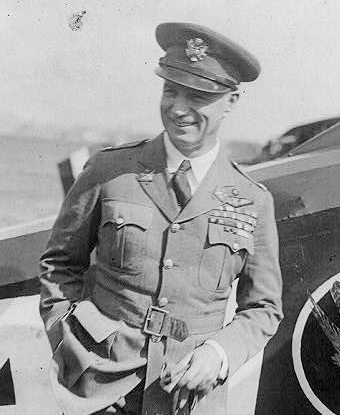 Significance:
Pioneer of Aerial Warfare
Place of Birth:
Nice, France
Date of Birth:
December 29, 1879
Place of Death:
New York City
Date of Death:
February 19, 1936
Place of Burial:
Milwaukee, WI
Cemetery Name:
Forest Home Cemetery
William Lendrum "Billy" Mitchell was a United States Army general and a major proponent for the creation of a United States Air Force. A veteran of the Spanish-American War and World War I, Mitchell foresaw the need for a strong, flight-based military during the interwar period.
Perhaps Mitchell's greatest contribution to the future of warfare was his belief that naval vessels could be destroyed by bombs dropped from aircraft. In July of 1921, Mitchell's theory, which was considered impossible by naval strategists, was put to the test.
On July 21, 1921, a captured German battleship, the "Ostfriesland", was successfully sunk in tests off the coast of Virginia. The "Alabama" followed in September, and the battleships "Virginia" and "New Jersey" were sunk in trials in 1923, both going down off Cape Hatteras.
The reaction to the demonstrations was swift; the U.S. military began to realize the limitations of naval power. However, the military's move to embrace air power remained fairly stagnant.
For speaking out against military policy in response to the crash of the U.S. Navy's first helium-filled rigid airship in 1925, Mitchell was court-martialed. Found guilty on December 17, 1925, Mitchell resigned from the Army the following February rather than accept his punishment.
He died in New York City on February 19, 1936. A small airstrip on Hatteras Island, opened in 1960, bears his name.
Last updated: February 14, 2018