Benjamin T. Fulcher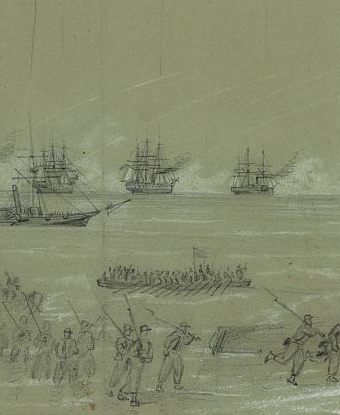 Quick Facts
Significance:

Primary Keeper of First Cape Hatteras Lighthouse at Onset of the Civil War

Place of Birth:

Trent, NC (Present-Day Frisco)

Date of Birth:

January 6, 1810

Place of Death:

Trent, NC (Present-Day Frisco)

Date of Death:

November 27, 1867

Place of Burial:

Buxton, NC

Cemetery Name:

Miller Family Cemetery
Benjamin T. Fulcher was appointed assistant keeper of the first Cape Hatteras Lighthouse on June 9, 1845 and served in that role until October 18, 1860, when he was appointed primary keeper. 
During his tenure as assistant keeper, major improvements were made to the lighthouse, including the construction of the double keepers' quarters, the installation of a first-order Fresnel lens, and a height increase of the tower from 95 to 150 feet.
Fulcher's activities at the lighthouse during the Civil War are not clear. Union forces occupied Hatteras Island in 1861, causing retreating Confederate troops to shut down the lighthouse. Fulcher and his family likely evacuated Hatteras Island along with other residents at this time.
Last updated: September 28, 2016