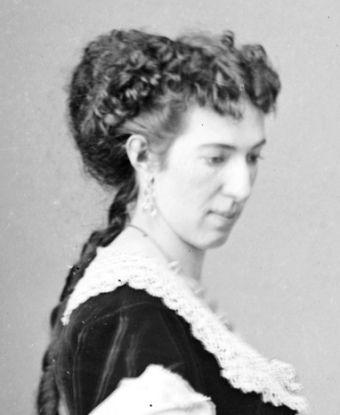 Significance:
Confederate spy
Place Of Birth:
Martinsburg, VA
Date Of Birth:
May 9, 1844
Place Of Death:
Wisconsin Dells, WI
Date Of Death:
June 11, 1900
Place Of Burial:
Wisconsin Dells, WI
Cemetery Name:
Spring Grove Cemetery
Born Isabella Marie Boyd in Martinsburg, Virginia, Belle Boyd attended Mount Washington College in Baltimore, and spent the winter of 1860-1861 in Washington, D.C. as a debutante. When Virginia seceded her father enlisted in the 2nd Virginia Infantry and Belle returned home to Martinsburg, where she worked as a nurse.
Union troops occupied Martinsburg on July 3, 1861 and the next day, Independence Day, several Union soldiers noticed that the Boyd house displayed Confederate flags. The Union soldiers attempted to raise the American flag over the house to the protest of the occupants. When one of the soldiers cursed at Boyd's mother, she drew a pistol and killed him. Boyd was acquitted of any wrongdoing, but guards were posted around the home.
Boyd used this as an opportunity to charm one of the officers into providing her with information on Federal troop movements prior to the First Battle of Manassas, which she sent to Confederate officers via her slave. Belle would continue to provide Union secrets to the Confederacy and achieved much fame for her exploits. She was ultimately betrayed by her lover in July 1862, was arrested and imprisoned for a month.
In 1864 Boyd volunteered to carry Confederate papers to England aboard the blockade runner Greyhound, but during her journey the ship was stopped by a Union naval vessel. Boyd fell in love with her captor, Captain Samuel Hardinge, and the two were married in England. When Hardinge returned to the United States he was arrested and brought up on charges of aiding and abetting the enemy, who just so happened to be his wife, and died in prison. Boyd remained in England for two years and would go on to achieve success as a stage actress.
Last updated: September 14, 2017