Person
Augustus Saint-Gaudens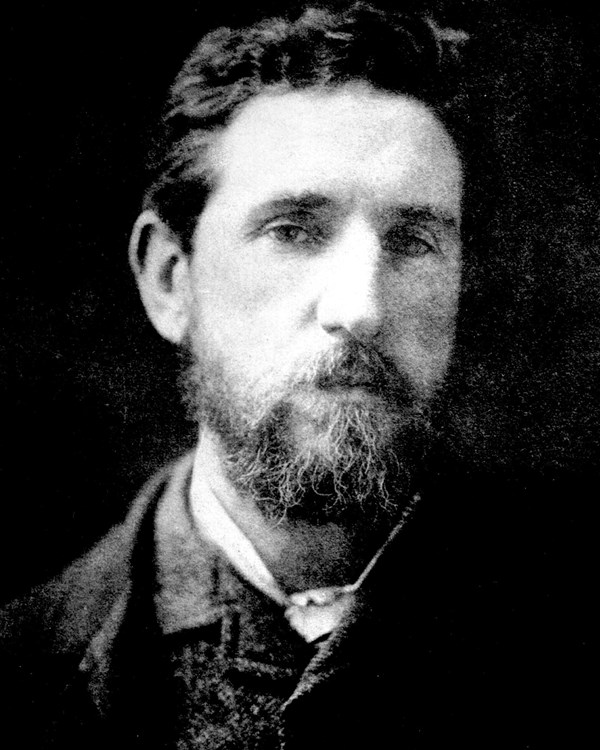 Significance:
Internationally renowned artist, sculptor, teacher, and leader in American culture.
Place of Birth:
Dublin, Ireland
Date of Birth:
March 1, 1848
Place of Death:
Cornish, NH
Date of Death:
August 3, 1907
Place of Burial:
Cornish, NH
Cemetery Name:
The Temple, Saint-Gaudens National Historical Park
Augustus Saint-Gaudens helped shape a distinctly American school of art. His sculptural works continue to influence how Americans view their country, its past, and the United States' place in the world.
Saint-Gaudens was born in Ireland to Mary McGuiness and Bernard Saint-Gaudens, a French shoemaker. Six months later, the family immigrated to New York City. At age 13, he began apprenticing as a cameo cutter for the next six years. After mastering this intricate craft, Saint-Gaudens traveled to France and studied sculpting at the École des Beaux-Arts. He later spent five years in Rome along with many other American artists.
The young sculptor returned to the United States in 1875 and the following year received his first major public commission, a monument to Admiral David Glasgow Farragut. After its 1881 unveiling in Manhattan, Saint-Gaudens' fame grew and other commissions soon followed. During the next 25 years, he completed over 150 artworks including the General William T. Sherman Monument in New York and the Robert Gould Shaw and 54th Massachusetts Infantry Regiment Memorial in Boston. His vision and technique brought life-like qualities and stirring emotions to bronze, plaster, stone, and wood. The gold coins he designed at the request of President Theodore Roosevelt remain one of his lasting legacies. His numerous pieces changed the way the world regarded American art and artists.
The influential sculptor played an outsized role in the drive to construct a singular American identity and public memory. His many monuments placed notable American figures in the aesthetic tradition of Ancient Greece and Rome. These bronze sculptures firmly affixed a model of heroism to symbolic places as Americans everywhere grappled to define citizenship. He further cemented a national identity through planning positions for the 1893 World's Columbian Exposition in Chicago and the 1901 McMillan Plan to redesign the layout of the National Mall in Washington, DC.
Throughout his career, Saint-Gaudens supported the advancement of public art in the United States and taught a new generation of American artists. In 1888, he began teaching at the Art Students League in New York City. Numerous other artists and craftspeople served as assistants to this executive sculptor. Notable students include Annetta Johnson Saint-Gaudens, Fredrick MacMonnies, Henry Hering, and Mary Lawrence. Saint-Gaudens also juried exhibits, administered scholarships to young artists, and served on committees that awarded commissions.
In 1873, Saint-Gaudens met Augusta Homer of Roxbury, Massachusetts while living in Rome. They were married four years later and, in 1880, Augusta Homer Saint-Gaudens gave birth to Homer Schiff Saint-Gaudens. In the early 1880s, Augustus Saint-Gaudens began a relationship with the model Albertina Hultgren who became known as Davida Johnson Clark. In 1889, she gave birth to their son, Louis Paul Clark.
The Saint-Gaudens family began summering in Cornish, New Hampshire in 1885 where their presence led to the formation of the Cornish Art Colony. Saint-Gaudens initially modified a barn to complete his work and eventually constructed a series of studios for his growing sculptural operations. Upon receiving a cancer diagnosis in 1900, Saint-Gaudens settled year-round at the property he referred to as 'Aspet.' He continued to live and work there until his death in 1907.
Saint-Gaudens National Historical Park continues to preserve and interpret the home, artwork, properties, and life of this renowned American artist.
Last updated: January 16, 2023