Person
Archibald Roosevelt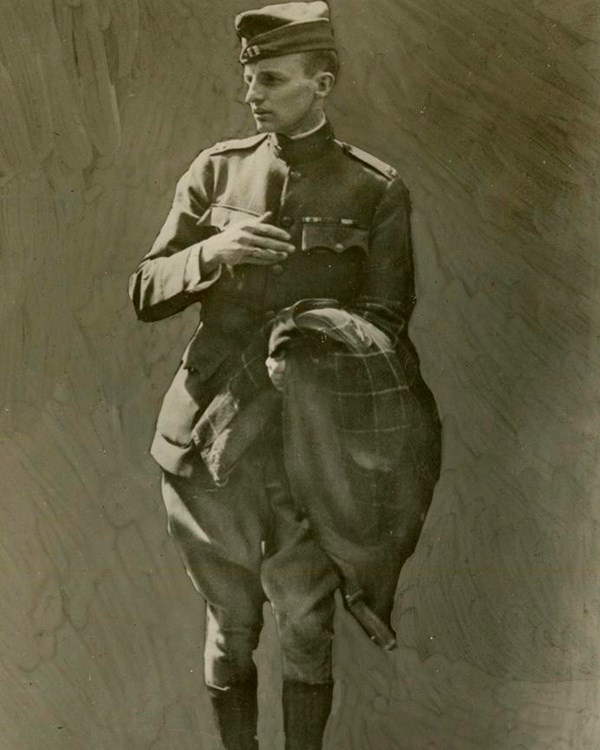 Significance:
Son of Theodore Roosevelt, soldier
Place of Birth:
Washington, D.C.
Date of Birth:
April 9, 1894
Place of Death:
Stuart, FL
Date of Death:
October 13, 1979
Place of Burial:
Oyster Bay, NY
Cemetery Name:
Youngs Memorial Cemetery
Archibald "Archie" Roosevelt was born on April 9, 1894, the second youngest of the Roosevelt children.
Archie was seven when Theodore became president and spent most of his youth in Washington, D.C. Though much more subdued, Archie was closest with his younger brother Quentin. Archie attended both the Force School and Sidwell Friends School in Washington, D.C. He followed his older brothers Kermit and Theodore Jr. to the Groton School but transferred and graduated from the Phillips Academy. Also like his father and siblings before him, Archie enrolled at Harvard University and graduated with the class of 1917.
Archie married Grace Lockwood in April of 1917 and they had four children together, Archibald, Theodora, Nancy, and Edith. Archie and Grace remained married until her death in 1971. They lived in a neighboring town of Oyster Bay, Cold Spring Harbor.
During World War I, Archie served with distinction as a decorated captain with the 26th Infantry of American Expeditionary Force in France. He was awarded the Silver Star for gallantry and being "an officer of great coolness whose conduct has been exemplary." He also received France's Croix de Guerre. Archie was given a full disability discharge from the Army after suffering a severe leg wound during an artillery bombardment.
After World War I, Archie took an executive position with Sinclair Consolidated Oil Company and was later associated but not implicated in the Teapot Dome Scandal. He cofounded the National Economy League, a conservative lobbying group that called for balancing the federal budget.
After the Pearl Harbor attack of 1941, Archie lobbied his cousin, President Franklin Roosevelt, for a commission in the U.S. Army. His request was granted, he was commissioned as a Lieutenant Colonel and served as a battalion commander with the 162nd Infantry for two years in New Guinea. During his time in the Army during World War II, Archie was seriously wounded again in the same leg, this time by an enemy grenade. He was awarded second and third oak leaf clusters for his Silver Star from World War I and was once again given a full disability discharge from the Army. Archie has the distinction of being the only American ever to be medically discharged twice, for the same wound, in two different wars.
After World War II, Archie pursued investment banking. Archie also became involved in several socially conservative organizations aimed at rooting Socialism and Communism out of American society.
Archie died of a stroke in 1979 and is buried in Young's Cemetery near his mother and father.
 
Last updated: October 13, 2020