Walter "Andy" Anderson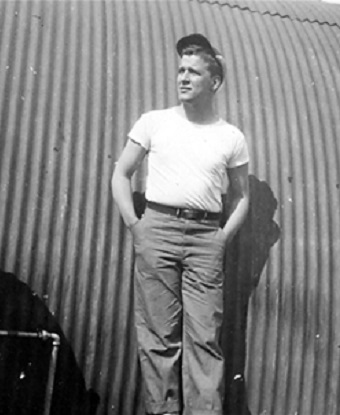 Quick Facts
Significance:

Served as a US Navy aerographer on Attu Island during the Aleutian Campaign

Place of Birth:

Chicago, Illinois
Walter "Andy" Anderson (also known as "Skip") grew up in Chicago, Illinois and was drafted to service for the US Navy during World War II while working at A.M Castle and Company. He was trained as an aerographer and served at the US Naval Air Station on Attu, Alaska where he was stationed at a remote outpost at Cape Wrangell on the west side of the island.

He talks about the weather on Attu, living in a quonset hut, making pets out the local wildlife and the duties of an aerographer in Alaska. Anderson resides in California with his wife and four children nearby.
Listen to Andy tell his story or download a complete transcript.  
Explore photos from Andy's time in the Aleutians.
Last updated: October 19, 2017