Person
Alice Hathaway Lee Roosevelt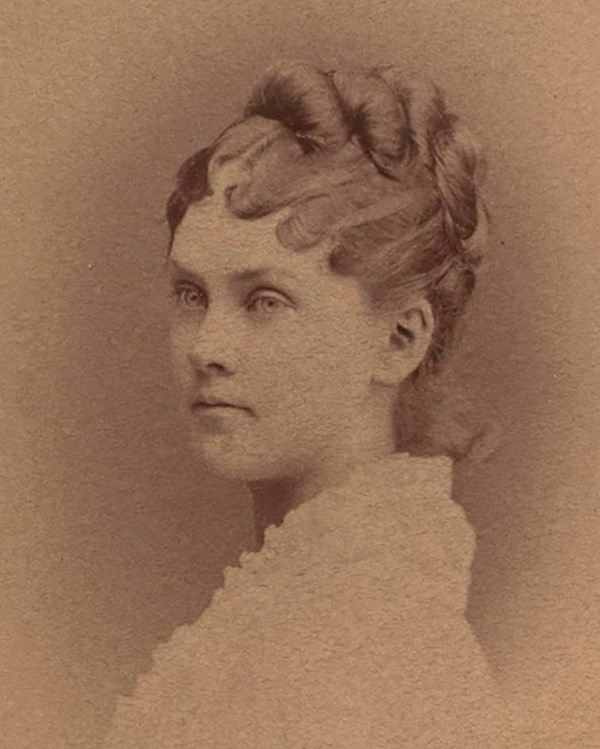 Significance:
First Wife of Theodore Roosevelt and mother of Alice Lee Roosevelt
Place of Birth:
Chestnut Hill, Newton MA
Date of Birth:
July 29, 1861
Place of Death:
Manhattan, NY
Date of Death:
February 14, 1884
Place of Burial:
Brooklyn, NY
Cemetery Name:
Green Wood Cemetery
Alice Hathaway Lee Roosevelt was Theodore Roosevelt's first wife and mother to their only child together, Alice Lee Roosevelt.
Alice Hathaway Lee was a beautiful and dainty woman from a wealthy Bostonian family. She was known as "sunshine" to her friends and family due to her bright personality. She was tall, thin, and athletic, especially skilled in tennis and archery. She also played piano and was an avid boater.
Alice met Theodore through her cousin, Richard Saltonstall, when she was seventeen. Both Theodore and Robert were attending Harvard at the time. Immediately after seeing her, Theodore fell in love and proceeded to court her. They were wed on his twenty second birthday, October 27, 1880.
The newlyweds honeymooned at Theodore's family's estate in Oyster Bay, named Tranquility. That same year, Theodore purchased 155 acres of land near Tranquility to serve as the site for their future summer home. Yet, in the meantime, Theodore and Alice moved into the Roosevelt family's New York City brownstone at 28 East 20th Street with Theodore's mother, Martha "Mittie" Roosevelt, and oldest sister, Anna "Bamie" Roosevelt. 
During this time, Theodore started writing his first book The Naval War of 1812, attended but did not finish Columbia law school, and was elected as a New York state assemblyman. Before moving to Albany together in 1882, Alice and Theodore had toured Europe for five months in 1881.
In 1883, Alice became pregnant and plans were drawn to construct the summer house in Oyster Bay for their expanding family. Theodore planned to name it the Leeholm, after Alice.
On February 12, 1884, Alice gave birth to a daughter whom she named Alice. Theodore received a telegram announcing the healthy birth while he was serving in Albany. Yet, a second telegram was received a day later informing him that his wife Alice's health was declining.  He was at her bedside when she died February 14, 1884 of Bright's disease. On that day, he wrote in his journal a large X and underneath "the light has gone out of my life."
After her death, Theodore spent much of his time tending to his ranches in the Dakota Territory and left his new baby daughter and the construction of his Oyster Bay house in the capable hands of his oldest sister, Bamie.
By the time Theodore moved into the Oyster Bay house in 1886, it was renamed Sagamore Hill and his daughter Alice was two years old.

Alice Lee Hathaway Roosevelt is buried in the Roosevelt family plot in Greenwood Cemetery, Brooklyn.
Last updated: October 13, 2020