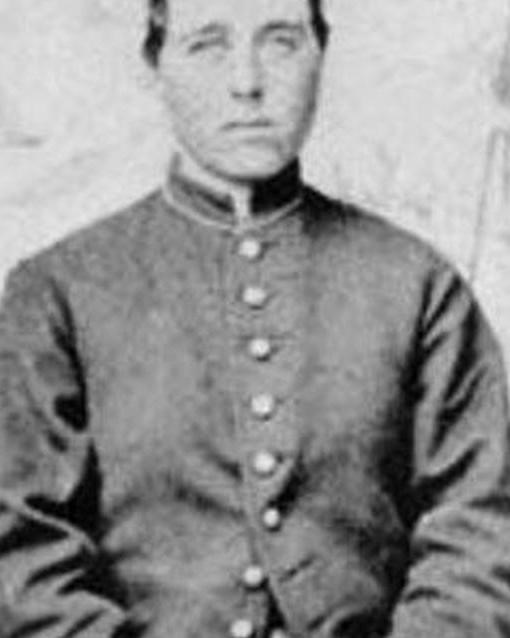 Significance:
Notable queer history figure who was assigned female at birth but enlisted and fought as a male Civil War soldier. Scholars suggest that if he lived now, he may identify as a transgender man.
Place of Birth:
Clogherhead
Date of Birth:
December 25, 1843
Place of Death:
Watertown, IL
Date of Death:
October 10, 1915
Place of Burial:
Saunemin, IL
Cemetery Name:
Sunny Slope Cemetery
Albert Cashier, was born in Ireland in 1834 and given the birth name "Jennie Irene Hodgers." At a young age, Cashier dressed as a boy. Cashier came to America as a stowaway on a ship, probably in his mid-teens. In 1861, while living in Belvidere, Illinois, he enlisted in the 95th Illinois Infantry under the name "Albert D.J. Cashier" and was assigned to Company G. He served for the duration of the war with the 95th Illinois, which fought approximately 40 battles, including the Siege of Vicksburg and the Atlanta and Red River Campaigns. At one point he was captured by Confederate troops but managed to escape back to Union lines by overpowering a prison guard. Cashier was mustered out of service at Springfield, Illinois, in August 1865.
After the war, Cashier returned to Belvidere, working as a farmhand, church janitor, cemetery worker and street lamplighter. He also voted in elections and claimed a veteran's pension due to his military service. His gender assigned at birth was discovered by a local family he had befriended and a physician who treated Cashier after being hit by a car, but none went public with their discoveries. In March 1913, with the onset of dementia and declining health, he was sent to the Watertown State Hospital for the Insane. While there, attendants discovered Cashier's secret and forced him to wear women's clothing. Controversy ensued and Cashier was investigated for fraud for claiming a military pension. Although Cashier endured significant societal stigma from the news, his former military friends defended and supported him. Eventually, he was able to keep his military pension. Cashier died on October 10, 1915 and was buried in uniform with military honors. Many scholars suggest Cashier to be transgender (though that term did not exist during his life) and important figure to LGBTQ+ history, given that he lived his life as a man.
Last updated: January 13, 2022