Whtie Sands

---

Administrative History

CHAPTER SIX: A BRAVE NEW WORLD:
WHITE SANDS AND THE CLOSE OF THE 20th CENTURY, 1970-1994 (continued)
---
While the park staff studied the environmental and historical significance of White Sands, visitors continued to flock to the dunes for their own interests. Aiding the rise of attendance (which peaked in 1977 at 624,000) were such ideas as the proposal to include U.S. Highway 70 in the national interstate highway system. James Thomson attended a public meeting in Alamogordo in May 1974 that discussed expansion of the route in front of the monument to four lanes, and make it part of a limited-access highway from Amarillo and Interstate 40 southwest to Las Cruces and Interstate 10. Thomson saw the plan as having merit, if it could eliminate the dangerous intersections at Holloman AFB and in front of his monument. Local attendees agreed that "safety and the increased tourism which would result" were reason enough to back the interstate proposal, though federal highway planners never acted upon the idea. [14]
Even without the highway upgrade, White Sands had its share in the 1970s of unusual visitor requests. The sport of "hang-gliding," in which individuals piloting lighter-than-air craft launched from high places and rode wind currents without reliance upon motorized equipment, came to the monument in 1974. One such glider took off from a dune, crashed and broke his arm, leading James Thomson to seek a ruling from NPS officials on park liability for such accidents. The park service decided that this fit under the category of "special-use permits," and encouraged Thomson to designate a secluded area of the dunes for hang-gliders. Less easy to satisfy were users like the New Mexico Motion Picture Industry Commission, and a Spanish-language class from Watson Junior High School in Colorado Springs. The former wanted access in 1975 to the dunes to film "Damnation Alley," and became upset when Thomson's staff required them to follow the permit procedure. Likewise Peggy Setter, a Spanish teacher from Colorado Springs, wrote to Senator Gary Hart of her home state, and New Mexico Senators Pete Domenici and Joseph Montoya, to complain of rude treatment. Her group had not specifically requested an education permit, causing some confusion when Setter's bus tour reached White Sands. Several of her students also wrote letters critical of monument staff and facilities, to which Superintendent Thomson offered his apologies and an explanation of NPS admission procedures. [15]
As White Sands moved closer to completion of a master plan for park management, concerns like film and group permits became less important than the sense that the military was easing its stand against Trinity National Historic Site. Humbled by the departure in 1975 of American forces from Vietnam, subject to close scrutiny by critics of military authority, and affected by budget reductions that would reach crisis proportions by 1980, Army officials sought ways to improve their image. Among these was a gesture of cooperation with the NPS to co-sponsor tours of Trinity Site for visitors. On the occasion of the 30th anniversary of the nuclear age (1975), the Army and park service prepared a plaque for a stone obelisk constructed near Ground Zero that noted Trinity's national historic landmark status. This mood of collaboration influenced discussions about extending the memorandum of agreement (MOA) for Army use of White Sands. The WSMR promised in 1977 to be conscious of archeological sites, to seek advance permission prior to construction of test facilities on monument lands, and to cease excluding NPS employees from the joint-use area. [16]
Along with this spirit of cooperation came the 1976 master plan for White Sands. Not only was the military in a more reflective mood, but the nation as a whole celebrated the "bicentennial" (two-hundredth anniversary) of the signing of the Declaration of Independence. Historical themes saturated the public consciousness, and James Thomson's blueprint for White Sands spoke to a hopeful era of preservation and enhancement of the visitors' experience at the dunes. Among his major concerns was the lack of a thorough archeological and historical survey. Human Systems Research, Inc. (HSR), of Tularosa, had conducted an extensive survey of Dog Canyon for the National Register nomination, and had also provided a preliminary reconnaissance of the monument proper, as well as a search of literature pertinent to future documentary research. Thomson spoke of the success of the ESA program at Garton Lake and Big Pedestal, and called for expansion of this educational opportunity. The superintendent then moved to the most pressing features of management, asking for funds to move the entrance road to the west of the visitors center; closure of all non-essential military routes within the monument; return of Dog Canyon to the public domain; and a land exchange between the NPS and BLM of acreage around Garton Lake and the U.S. Highway 70 corridor. [17]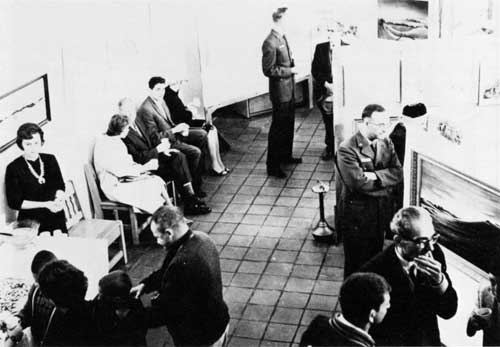 Figure 58. Opening reception for White Sands Juried Art Exhibit (1970s).
(Courtesy White Sands National Monument)
---
---
whsa/adhi/adhi6c.htm
Last Updated: 22-Jan-2001