LIBERATION: Marines in the Recapture of Guam
by Cyril J. O'Brien
---
About the Author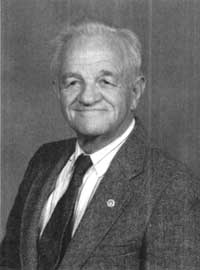 Cyril J. O'Brien served in a line company with the 3d Marines, 3d Marine Division, on Bougainville, and then as a Combat Correspondent in the battles for Guam and Iwo Jima. Following World War II, he covered Capitol Hill as a Washington correspondent, then joined the staff of the John Hopkins University Applied Physics Laboratory where he was a science writer and supervisor of media relations. He attended St. Joseph's University, Philadelphia, and the American University, Washington, D.C. He lives in Silver Spring, Maryland.
Sources
In addition to the official Marine Corps histories of the Guam campaign, Major O. Robert Lodge's The Recapture of Guam (Washington, 1954), and Henry I. Shaw, Jr., Bernard C. Nalty, and Edwin H. Turnbladh's Central Pacific Drive, vol III, History of U.S. Marine Corps Operations in World War II (Washington 1966), the author consulted the Army's official history, Philip A. Crowl's Campaign in the Marianas (Washington, 1960). Of value also were the 3d Division's history by Robert A. Aurthur and Kenneth Cohlmia, The Third Marine Division (Washington, 1948), the classic U.S. Marines and Amphibious War by Jeter A. Iseley and Philip A. Crowl (Princeton, 1951), RAdm Samuel Eliot Morison's The Two Ocean War (Boston, 1976), The Fall of Japan by William A. Craig (New York, 1967), and LtGen Victor H. Krulak's First to Fight (Annapolis, 1984).
Historians at all the Services' Washington historical offices were universally helpful, but I would particularly like to thank Dr. Terrence J. Gough of the Army's Center of Military History and Dr. Robert Browning, the Coast Guard historian for their assistance. Conversations and correspondence, and oral history interviews, with the following were helpful: Jack Kerrins; MajGen Charles L. Davis, AUS (Ret); BGen Vincente (Ben) Blaz, USMC (Ret); Col Martin J. "Stormy" Sexton, USMC (Ret); Col Fraser E. West, USMC (Ret); LtCol Wilcie A. O'Bannon, USMC (Ret); Col Henry Aplington II, USMC (Ret); Dr. William H. Putney; Dale M. Quillan; William L. Dunlap; Paul Ulrich; and Alfred G. Don. Even if their words were not used, their thoughts and observations were carefully considered. The author's own experiences on Guam as a Marine combat correspondent pervaded his whole account.
---

THIS PAMPHLET HISTORY, one in a series devoted to U.S. Marines in the World War II era, is published for the education and training of Marines by the History and Museums Division, Headquarters, U.S. Marine Corps, Washington, D.C., as a part of the U.S. Department of Defense observance of the 50th anniversary of victory in that war.
Editorial costs of preparing this pamphlet have been defrayed in part by a bequest from the estate of Emilie H. Watts, in memory of her late husband, Thomas M. Watts, who served as a Marine and was the recipient of a Purple Heart.

WORLD WAR II COMMEMORATIVE SERIES
DIRECTOR OF MARINE CORPS HISTORY AND MUSEUMS
Brigadier General Edwin H. Simmons, USMC (Ret)
GENERAL EDITOR,
WORLD WAR II COMMEMORATIVE SERIES
Benis M. Frank
CARTOGRAPHIC CONSULTANT
George C. MacGillivray
EDITING AND DESIGN SECTION, HISTORY AND MUSEUMS DIVISION
Robert E. Struder, Senior Editor; W. Stephen Hill, Visual Information Specialist;
Catherine A. Kerns, Composition Services Technician, R.D. Payne, Volunteer—Web Edition
Marine Corps Historical Center
Building 58, Washington Navy Yard
Washington, D.C. 20374-5040
1994
PCN 190 003126 00
---