ACROSS THE REEF: The Marine Assault of Tarawa
by Colonel Joseph H. Alexander, USMC (Ret)
---
Sources
Much of this history is based on first-hand accounts as recorded by the surviving participants. One rich source is contained in the USMC archives maintained by the Washington National Records Group in Suitland, Maryland. Of special value are the 2d Marine Division's Operations Order 14 (25Oct43) and Special Action Report (6Jan44). Other useful documents in the archives include the combat reports of 2d Tank Battalion and 2d Amphibian Tractor Battalion; the Division D-3 Journal for 20-24Nov43; the D-2 POW Interrogation Reports; "comments on equipment and procedures" by the battalion commanders; and the exhaustive intelligence report, "Study of Japanese Defenses on Betio Island" (20Dec43). The Marine Corps Historical Center's Personal Papers Collection contains Colonel Shoup's combat notebook, as well as his after-action report, comments during the Pearl Harbor conference on LVTs, comments on draft histories in 1947 and 1963, and his remarks for the record at various anniversaries of the battle. A lengthy account of the Betio assault is found in the transcript of Colonel Merritt Edson's briefing to the staff officers of the Marine Corps Schools after the battle (6Jan44). The Personal Papers Collection also includes worthwhile Tarawa accounts by General Julian C. Smith, 2dLt George D. Lillibridge, 1stLt Frank Plant, and LtCol Russell Lloyd, used herein.
Other useful Tarawa information can be gleaned from the MCHC's Oral History Collection, which contains recollections by such participants as General Smith; Eugene Boardman; Major Henry P Crowe; Staff Sergeant Norman Hatch; Brigadier General Leo Hermle; Admiral Harry Hill, USN; Captain Carl Hoffman; Major Wood Kyle; Major William K. Jones; and Lieutenant Colonel Raymond L. Murray. Other contemporary accounts include newspaper essays written by war correspondents on the scene, such as Robert Sherrod, Richard Johnston, Keith Wheeler, and Earl Wilson.
The author also benefitted from direct correspondence with four retired Marines who served with valor at Tarawa: Lieutenant General William K. Jones; Major General Michael P. Ryan; Sergeant Major Lewis J. Michelony, Jr.; and Master Sergeant Edward J. Moore. Further, the author gratefully acknowledges the donation of two rare photographs of the Japanese garrison on Betio by the 2d Marine Division Association.
About the Author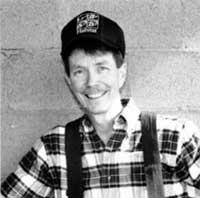 Colonel Joseph H. Alexander, USMC (Ret), served 29 years on active duty as an assault amphibian officer, including two tours in Vietnam. He earned an undergraduate degree in history from the University of North Carolina and masters' degrees in history and government from Georgetown and Jacksonville. He is a distinguish ed graduate of the Naval War College, a member of the Society for Military History, and a life member of the Marine Corps Historical Foundation.
Colonel Alexander, an independent historian, is the author of military essays published in Marine Corps Gazette, Naval Institute Proceedings, Naval History, Leatherneck, Amphibious Warfare Review, and Florida Historical Quarterly. He is co-author (with Lieutenant Colonel Merrill L. Bartlett) of "Sea Soldiers in the Cold War" (Naval Institute Press, accepted).
---

THIS PAMPHLET HISTORY, one in a series devoted to U.S. Marines in the World War II era, is published for the education and training of Marines by the History and Museums Division, Headquarters, U.S. Marine Corps, Washington, D.C., as a part of the U.S. Department of Defense observance of the 50th anniversary of victory in that war.
Printing costs for this pamphlet have been defrayed in part by the Defense Department World War II Commemoration Committee. Editorial costs of preparing this pamphlet have been defrayed in part by a bequest from the estate of Emilie H. Watts, in memory of her late husband, Thomas M. Watts, who served as a Marine and was the recipient of a Purple Heart.

WORLD WAR II COMMEMORATIVE SERIES
DIRECTOR OF MARINE CORPS HISTORY AND MUSEUMS
Brigadier General Edwin H. Simmons, USMC (Ret)
GENERAL EDITOR,
WORLD WAR II COMMEMORATIVE SERIES
Benis M. Frank
CARTOGRAPHIC CONSULTANT
George C. MacGillivray
EDITING AND DESIGN SECTION, HISTORY AND MUSEUMS DIVISION
Robert E. Struder, Senior Editor; W. Stephen Hill, Visual Information Specialist;
Catherine A. Kerns, Composition Services Technician, R.D. Payne, Volunteer—Web Edition
Marine Corps Historical Center
Building 58, Washington Navy Yard
Washington, D.C. 20374-5040
1993
PCN 190 003120 00
---