---
MENU
---
Chapter One,
"National Parks Are Where You Find Them:" The Origins of Sleeping Bear Dunes National Lakeshore
Chapter Two,
"We're Going For The Right Thing:" The Legislative Struggle to Create Sleeping Bear Dunes National Lakeshore, 1971- 1977
Chapter Three,
Changes on the Land: The Early Management of Sleeping Bear Dunes National Lakeshore, 1977-1983
Chapter Four
Plans, Programs and Controversy: The Reassessment of Sleeping Bear Dunes National Lakeshore, 1977-1983
Chapter Five,
"A Local and National Treasure:" Managing the Sleeping Bear Dunes Park, 1984- 1995
Conclusion,
Sleeping Bear Dunes National Lakeshore At Twenty-Five
---
Appendix One,
Budgetary Progress of Sleeping Bear Dunes N.L.
Appendix Two,
Selected Past and Present Employees of Sleeping Bear N.L.
Appendix Three,
Selected Visitation Statistics
Appendix Four,
Public Law 91-479
A Nationalized Lakeshore:
The Creation and Administration of Sleeping Bear Dunes National Lakeshore

---

Images
Images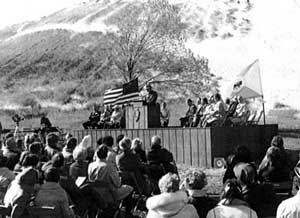 Superintendent Brown at the podium during the dedication ceremony, held at the site of the Dune Climb.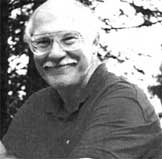 Richard R. Peterson, third Superintendent of Sleeping Bear Dunes National Lakeshore.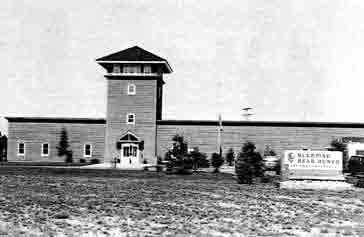 In January, 1987 the lakeshore moved into the Empire visitor center and headquarters complex.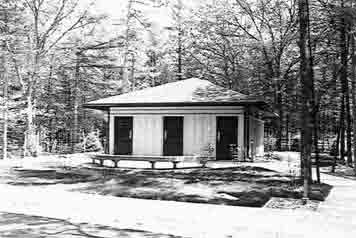 The newly constructed National Park Service dock at North Manitou Island, 1988.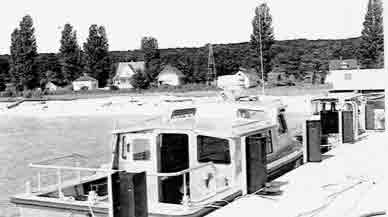 Modern comfort station at the expanded and improved Platte River campground, 1992.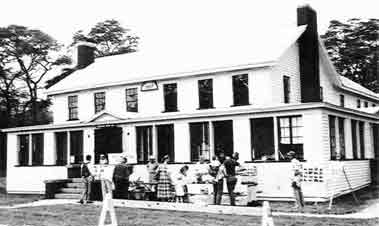 Visitors view exhibits in front of Sleeping Bear Inn. Maritime Heritage Day. 1989.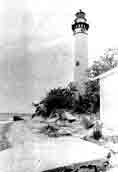 Erosion threatened the South Manitou lighthouse in 1986.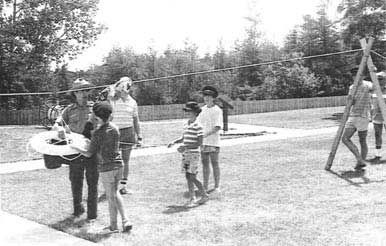 Charles Kruch demonstrates Coast Guard rescue techniques, 1986.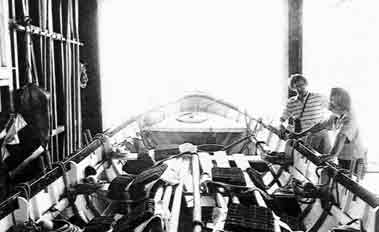 Tanger William Herd explains a Coast Guard surfboat to a visitor, 1984.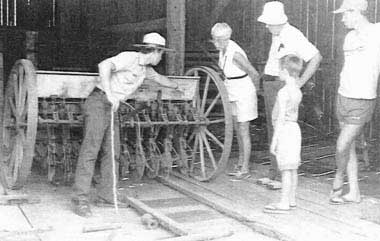 Park interpreters lead visitors on a historic farm tour, 1987.

NEXT> More Images