---
MENU
---
Chapter One,
"National Parks Are Where You Find Them:" The Origins of Sleeping Bear Dunes National Lakeshore
Chapter Two,
"We're Going For The Right Thing:" The Legislative Struggle to Create Sleeping Bear Dunes National Lakeshore, 1971- 1977
Chapter Three,
Changes on the Land: The Early Management of Sleeping Bear Dunes National Lakeshore, 1977-1983
Chapter Four
Plans, Programs and Controversy: The Reassessment of Sleeping Bear Dunes National Lakeshore, 1977-1983
Chapter Five,
"A Local and National Treasure:" Managing the Sleeping Bear Dunes Park, 1984- 1995
Conclusion,
Sleeping Bear Dunes National Lakeshore At Twenty-Five
---
Appendix One,
Budgetary Progress of Sleeping Bear Dunes N.L.
Appendix Two,
Selected Past and Present Employees of Sleeping Bear N.L.
Appendix Three,
Selected Visitation Statistics
Appendix Four,
Public Law 91-479
A Nationalized Lakeshore:
The Creation and Administration of Sleeping Bear Dunes National Lakeshore

---

Images
Images

Sleeping Bear Dune, c. 1940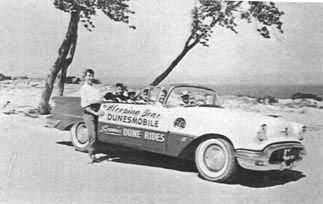 1956 Oldsmobile adapted for tours of the dunes.
(image #13 missing from original manuscript)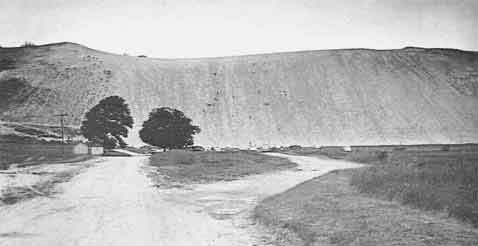 Dune Climb area, 1958.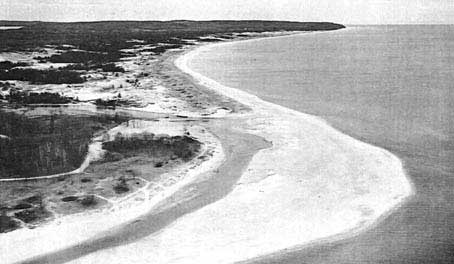 Mouth of the Platte River at the time of the Great Lakes Shoreline Survey.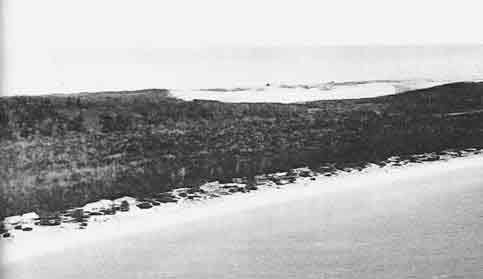 Subdivision on Sleeping Bear Bay.


Park Planners at Empire Bluffs, 1961. Left to right are Conrad Wirth, Ben Thompston, Ronald Lee, Robert Ludden, Elmer Martinson, Allen Edmunds.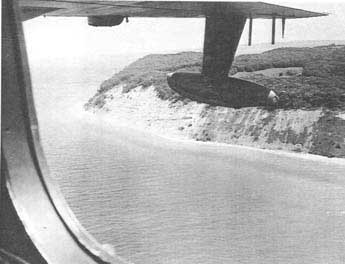 Great Lakes Shoreline Survey photography, Pyramid Point, 1957.


Senator Philip A. Hart, the man most responsible for the creation of Sleeping Bear Dunes National Lakeshore.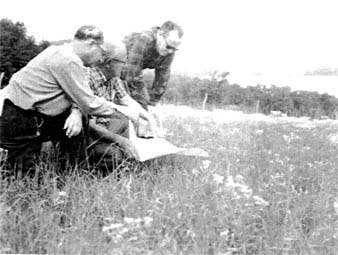 National Park Service Director Conrad Wirth inspects the proposed Sleeping Bear park area. This photograph was taken just prior to the stormy public meeting in the Glen Lake Community High School. Director Wirth later described the meeting as "a real bad night."

NEXT> More Images