---
MENU
---
Chapter One,
"National Parks Are Where You Find Them:" The Origins of Sleeping Bear Dunes National Lakeshore
Chapter Two,
"We're Going For The Right Thing:" The Legislative Struggle to Create Sleeping Bear Dunes National Lakeshore, 1971- 1977
Chapter Three,
Changes on the Land: The Early Management of Sleeping Bear Dunes National Lakeshore, 1977-1983
Chapter Four
Plans, Programs and Controversy: The Reassessment of Sleeping Bear Dunes National Lakeshore, 1977-1983
Chapter Five,
"A Local and National Treasure:" Managing the Sleeping Bear Dunes Park, 1984- 1995
Conclusion,
Sleeping Bear Dunes National Lakeshore At Twenty-Five
---
Appendix One,
Budgetary Progress of Sleeping Bear Dunes N.L.
Appendix Two,
Selected Past and Present Employees of Sleeping Bear N.L.
Appendix Three,
Selected Visitation Statistics
Appendix Four,
Public Law 91-479
A Nationalized Lakeshore:
The Creation and Administration of Sleeping Bear Dunes National Lakeshore

---

Figures
Figures
Figure 1: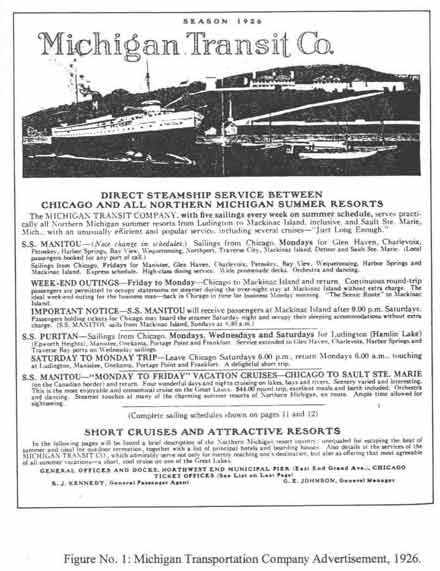 Michigan Transit Company Advertisement, 1926.


Figure 2: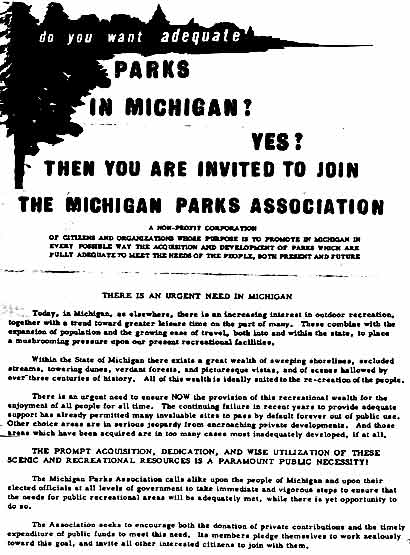 Michigan Parks Association Flyer, 1961.


Figure 3: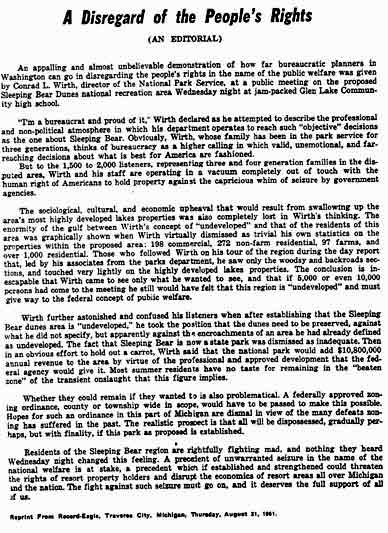 Record-Eagle Editorial Against Proposed Lakeshore, 1961.


Figure 4: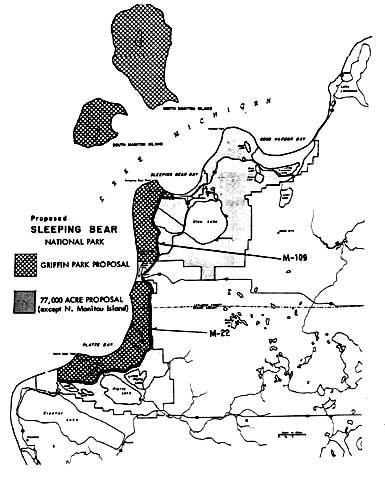 Sleeping Bear National Lakeshore Proposals, Griffin Plan, Hart Plan, 1963.

NEXT> Figures 5-8