| | |
| --- | --- |
| National Parks Portfolio | |

Sequoia and General Grant
---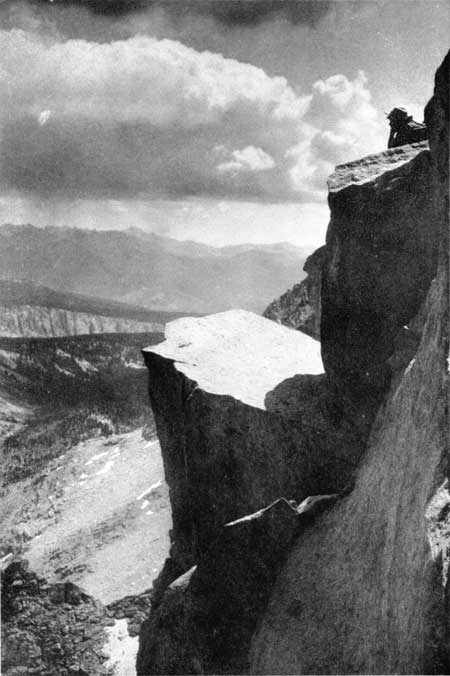 VIEW OF THE BIG ARROYO FROM SAWTOOTH PEAK
Photograph by Rodney L. Gilsan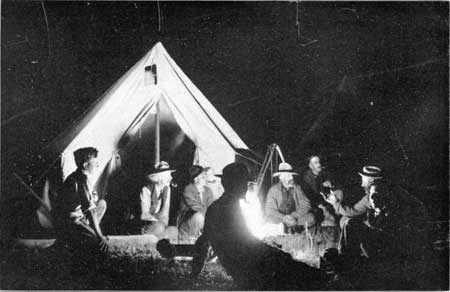 IT IS THE IDEAL PARK FOR CAMPING
Photograph by U.S. Geological Survey
LAND OF GIANT TREES
NATURE'S forest masterpiece is John Muir's designation of the giant tree after which is named the Sequoia National Park in middle eastern California. Here are found several large groves of the celebrated Sequoia gigantea, popularly known and widely celebrated as the Big Tree of California.
More than a million of these trees grow within the park's narrow confines, many of them mere babes of a few hundred years, many sturdy youths of a thousand years, many in the young vigor of two or three thousand years, and a few in full maturity. The principal entrances are Visalia and Exeter, California.
Near by is the General Grant National Park, whose four square miles were set apart because they contain a magnificent grove of Big Trees, including the General Grant Tree, second only in size and age to the patriarch of all, the General Sherman.
On Sequoia's favored slopes grow other mammoth conifers. The sugar pine, yellow pine, and red and white firs attain a size which would distinguish them were they not in the company of the Big Trees.
Sequoia is also the park of birds, and many interesting species are found here. It is an ideal vacation land for the hiker, the camper, and the fisherman.
Continued >>>