| | |
| --- | --- |
| National Parks Portfolio | |

Mount McKinley
---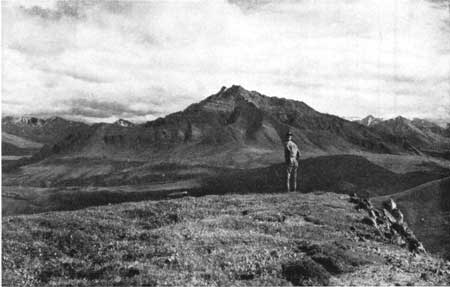 MOUNT McKINLEY
NATIONAL PARK
GIANT OF MOUNTAINS
MOUNT McKINLEY, a national park since 1917, is the loftiest mountain in America. It towers twenty thousand three hundred feet above tide. Its gigantic ice-covered bulk rises more than seventeen thousand feet above the eyes of the observer. It is ice plated fourteen thousand feet below its glistening summit.
This enormous mass is the climax of the great Alaskan Range, which extends, roughly, east and west across southeast central Alaska.
The reservation contains over twenty-six hundred square miles. Its northern slopes, which overlook the Tanana watershed with its gold-mining industry, are broad valleys inhabited by enormous herds of caribou. Its southern plateau is a winter wilderness through which glaciers of great length and enormous bulk flow into the valleys of the south. In this national park, which the railroad built by the Government into the Alaskan interior has opened to the public, America possesses alpine scenery upon a titantic scale. In fact, it matches the Himalayas; as a spectacle Mount McKinley even excels their loftiest peaks, for the altitude of the valleys from which the Himalayas are viewed exceeds by many thousand feet that of the plains from which the awed visitor looks up to McKinley's towering height.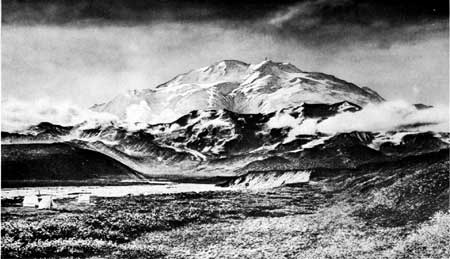 MOUNT MCKINLEY, LOFTIEST MOUNTAIN IN NORTH AMERICA
Continued >>>