FREE A MARINE TO FIGHT: Women Marines in World War II
by Colonel Mary V Stremlow, USMCR (Ret)
---
Sources
The primary sources for this pamphlet are History of the Marine Corps Women's Reserve: A Critical Analysis of its Development and Operation, 1943-1945 (Washington 6Dec45), written by Cols Ruth Cheney Streeter and Katherine A. Towle at the end of the war, and LtCol Pat Meid's Marine Corps Women's Reserve in World War II (Washington: Historical Branch, G-3 Division, Headquarters, U.S. Marine Corps, 1968).
Oral history transcripts of interviews with Col Streeter, Ruth Cheney Streeter, A Lively Life (Morristown, N.J. 1979), and Col Katherine A. Towle, Katherine A. Towle, Administration and Leadership (Berkeley: University of California, 1970), give behind the scenes insights into the era. A Women in the Military: An Unfinished Revolution, written by MajGen Jeanne Holm, USAF (Ret), is a key reference because it presents a complete picture, comparing the road taken by each service in integrating women into the Armed Forces and argues that interservice cooperation among the female directors played a vital part in the success of all.
Special thanks are reserved for Peter A. Soderbergh, who allowed the author to use anecdotal material from his entertaining and informative social history, Women Marines: The World War II Era (Westport and London: Praeger Publishers, 1992). Stories about the women of the WR Band are from their privately published history, Musical Women Marines of World War II.
The author's previously published, A History of the Women Marines, 1946-1977 (Washington, D.C.: History and Museums Division, Headquarters, U.S. Marine Corps, 1986), and Coping With Sexism in the Military (New York: The Rosen Publishing Group, 1990), were also used. Marine Corps World War II recruiting brochures and booklets, especially "Be A Marine . . . Free a Marine to Fight: U. S. Marine Corps Women's Reserve'; and "So Proudly We Serve: U. S. Marine Corps Women's Reserve;" were important sources of information regarding recruiting, training, and job opportunities.
"Lady Leathernecks," written by Col Towle for the Marine Corps Gazette and published in February 1946, is a good summary of the era. Finally, the contributions of the WRs who entrusted me with their precious photographs and took the time to pen their personal stories were immeasurable. I hope this overview brings back many fond memories.

About the Author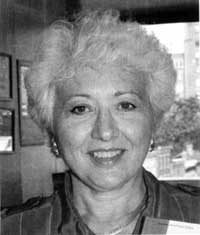 Colonel Mary V. Stremlow, U.S. Marine Corps Reserve (Ret), Deputy Director, New York State Division of Veterans' Affairs, has a bachelor of science degree from New York State University College at Buffalo. Her Marine Corps service includes experience as a company commander; staff operations officer; executive officer, Woman Recruit Training Battalion, Parris Island; inspector-instructor, Women's Reserve Platoon, 3d Infantry Battalion, Boston; instructor at the Woman Officer School, Quantico; woman officer selection officer for the 1st Marine Corps District; and officer-in-charge, Mobilization Station, Buffalo.
She is the author of an official history, A History of the Women Marines, 1946-1977, and of Coping With Sexism in the Military. She is a frequent public speaker on the history of women veterans and for three years served on the U.S. Department of Veterans Affairs Advisory Committee on Women Veterans.
Colonel Stremlow counts three other women Marines in her family — Sergeant Rose M. Nigro and Master Sergeant Petrina C. Nigro, both Women Reservists in World War II, and her sister, retired Major Carol Vertalino Diliberto.
---

THIS PAMPHLET HISTORY, one in a series devoted to U.S. Marines in the World War II era, is published for the education and training of Marines by the History and Museums Division, Headquarters, U.S. Marine Corps, Washington, D.C., as a part of the U.S. Department of Defense observance of the 50th anniversary of victory in that war.
Editorial costs of preparing this pamphlet have been defrayed in part by a bequest from the estate of Emilie H. Watts, in memory of her late husband, Thomas M. Watts, who served as a Marine and was the recipient of a Purple Heart.

WORLD WAR II COMMEMORATIVE SERIES
DIRECTOR OF MARINE CORPS HISTORY AND MUSEUMS
Brigadier General Edwin H. Simmons, USMC (Ret)
GENERAL EDITOR,
WORLD WAR II COMMEMORATIVE SERIES
Benis M. Frank
CARTOGRAPHIC CONSULTANT
George C. MacGillivray
EDITING AND DESIGN SECTION, HISTORY AND MUSEUMS DIVISION
Robert E. Struder, Senior Editor; W. Stephen Hill, Visual Information Specialist;
Catherine A. Kerns, Composition Services Technician, R.D. Payne, Volunteer—Web Edition
Marine Corps Historical Center
Building 58, Washington Navy Yard
Washington, D.C. 20374-5040
1994
PCN 190 003129 00
---