Contents

a. Causes of Warfare
b. The Expedition Against the Indians
c. Indian Movements and Their First Conflict With the Troops
d. Custer's Troops Take to the Trail
e. Custer Divides His Command, and Reno Engages the Indians
f. Custer's Last Battle
g. Reno Battle Renewed By the Indians
h. The March of Generals Terry and Gibson and Their Arrival at the Battleground
i. The Return to Bismarck—Comanche Saved!
j. The Tragic Story Released
k. Gen. George Armstrong Custer
l. Guide to the Area
m. How to Reach the Monument
n. The Monument
o. Related Areas
p. Visitor Facilities
q. Garry Owen: Regimental Battle Song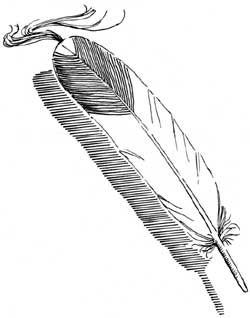 For additional information, visit the Web site for
Little Bighorn Battlefield National Monument
or view their Official National Park Handbook (#132):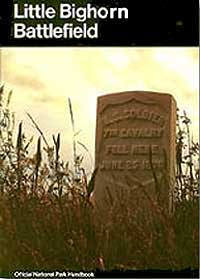 ---
Historical Handbook Number One
1949
This publication is one of a series of handbooks describing the historical and archeological areas in the National Park System administered by the National Park Service of the United States Department of the Interior. It is printed by the Government Printing Office and may be purchased from the Superintendent of Documents, Washington 25, D.C. Price 20 cents

The National Park System, of which Custer Battlefield National Monument is a unit, is dedicated to conserving the scenic, scientific, and historic heritage of the United States for the benefit and enjoyment of its people.
UNITED STATES DEPARTMENT OF THE INTERIOR
Stewart L. Udall, Secretary

NATIONAL PARK SERVICE
Conrad L. Wirth, Director