Glimpses of Our
National Parks
---
---

VIII

THE PLATT NATIONAL PARK
OKLAHOMA
Special Characteristics: Numerous Cold Springs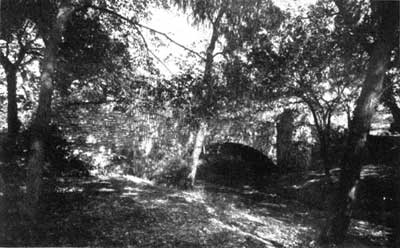 Lincoln Bridge—Platt National Park
PLATT National Park in southern Oklahoma shares with Hot Springs National Park in Arkansas the distinction of having been set aside because of the mineral properties of the waters.
The gently rolling area of the park offers a pleasing relief from the comparatively level surrounding country. Most of the area is well-wooded and traversed by picturesque streams with a number of springs, small waterfalls, and cascades. Travertine Creek, which flows through the eastern portion of the park, is a beautiful stream of clear, sparkling water, fed by numerous springs.
Within the park there are 32 springs of major importance and several minor ones. Eighteen may be classed as sulphur, 6 as fresh water, 4 as iron, and 3 as bromide. While the waters are free to all, they should be used extensively only upon the advice of a physician.
It is not known definitely when the spring waters first were used for healing purposes. Tradition has it that the springs were known to the Indians and that for many decades before the coming of the white man the creek banks were dotted with tepees of those who came to drink the waters at certain seasons of the year.
Platt National Park is located within the holdings of the Choctaw Nation of the old Indian Territory, established in 1832. The greater part of the area was purchased from the Indians when the Sulphur Springs Reservation was established in 1902. In 1906 the name was changed to Platt National Park.