MEANINGFUL INTERPRETATION

---

How To Connect Hearts And Minds To Places, Objects, And Other Resources
---
"WE DON'T SEE THINGS AS THEY ARE, WE SEE THINGS AS WE ARE."
—Anais Nin
---
---
THE VISITOR IS SOVEREIGN
---
Journal Questions:

Is it your job to be accurate or to tell the truth?
---
---
---
"THE EYE SEES ONLY WHAT THE MIND IS PREPARED TO COMPREHEND."
—Robertson Davies
---

Is it your job to be accurate or tell the truth?
"Both. One goes with the other."
"It's my job to be truthfully accurate. Accuracy can't be separated from the truth."
"Interpreters present facts with clarity and purpose. They don't taint or twist facts to give a story emotional punch."
"I'm not sure what the difference is."
"My job is to be accurate and to tell the truth — as many as there are."
"Truth is subjective."
"It is my job to be as accurate as possible based on known facts and scientific theories. The truth is up to philosophers and an individual's convictions."
"My job is to be accurate with ideas supplemented with facts."
"I try to be as accurate as possible with the knowledge we have today. Truth can change from culture to culture, from time to time, as attitudes change or new discoveries are made. Accuracy includes presenting these older truths by setting the context of earlier times and behavior."
"Accuracy is one of the underpinnings of our profession. We have many truths and multiple points of view. It is my job to accurately present material with as little bias as possible."
"My job is to be accurate and balanced enough to hopefully give an opportunity to find the truth."
Implication of TENET 3
THE VISITOR IS SOVEREIGN

The word sovereign refers to power. A queen or a king is sovereign because they wield power over their realm. A country is sovereign when it defends its borders and makes its own policy.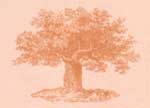 ---
"FOR REMEMBER, THE VISITOR ULTIMATELY IS SEEING THINGS THROUGH HIS OWN EYES..."
—Freeman Tilden
---
The Visitor is Sovereign
This does not mean the customer is always right. Audiences do not have the right to physically harm the resource. However, audiences do hold power. They are sovereign in what they think and feel. No matter how enthusiastic, professional, knowledgeable, and creative an interpreter is, it is the audience that will ultimately decide if they've had a meaningful experience, connected emotionally and intellectually, and believe the place is worth caring about and for.
Interpreters are faced with multiple perspectives and ideas. Audiences bring all kinds of meanings to the resource and often feel strongly about the story. Certainly interpreters are required to be accurate with what they present, but accurate information can lead intelligent people to different conclusions. Interpreters do not determine the truth for any audience, but help all audiences care about the resource.
The sovereignty of the audience requires interpreters to meet visitors where they are — even when the interpreters disagree with the meanings visitors ascribe to the resource. In the end, the power to accept or reject the story lies with the visitor.
---
"IF YOU DO NOT UNDERSTAND A MAN'S IGNORANCE, YOU WILL REMAIN IGNORANT OF HIS UNDERSTANDING."
—Samuel Coleridge
---
Journal Questions:

If your audiences were asked how you made their experience better, what you do think they might say?
---
---
---
"FEW SINNERS ARE SAVED AFTER THE FIRST TWENTY MINUTES OF THE SERMON."
—Mark Twain
---

If your audiences were asked how you made their experience better, what do you think they might say?
"Her enthusiasm and love was contagious, and caused us to open our hearts and minds and listen."
"They would say they learned something or they enjoyed themselves."
"Someone might say simply 'You made me feel welcome. You helped orient me and move me on my way to discovery.' Someone else might say, 'I never thought of the canal or river or bald eagle that way before.' Each person hopefully had the opportunity to connect to a personal meaning."
"That I had background knowledge to answer questions and get them information in a timely manner. I knew the resource and could tell them where to see wildlife. I made them feel welcome."
"I allowed them to say and think what they wanted."
"They might say that I engaged the whole audience and brought a different perspective to an issue which caused them to look, think, and feel in a whole new way."
"In my program about wolves I think they would say they are now able to perceive that individual wolves have struggles and work out solutions to problems in a way in which visitors can emphasize. I think they'd say they are more familiar with and more understanding of wolves as a result of my story. They would certainly say they'd experience an interaction with specific wolves that they probably would not come by on their own."
"She made history come alive."
"That they hadn't seen the resource as important before but now they do."
"I'm not sure. Some would say nice things, but the deeper feelings, inspirations, and motivations are private to most people and perhaps would only be shared with those closest them."
Journal Questions:

What visitor resource meanings and perspectives are annoying? Be specific.
---
---

Can people who hold these views also care about the place?
---
---

Can people hold these views and still be stewards?
---
---

Whose stewardship is better — those you agree with or those you disagree with?
---
---
---
"ONE THING WE KNOW FOR CERTAIN IS THAT EVERY ONE OF US SEES THE WORLD UNIQUELY."
—William J. Lewis
---

Whose stewardship is better — those you agree with or those you disagree with?
"As long as the resource is undamaged, both views of stewardship are good."
"Any stewardship is better than none."
"No way is wrong as long as they care."
"The one that preserves the system as a whole, not just the parts we like the best."
"It's not for me to make value judgments about stewardship. Any stewardship that supports the mission of the agency is deemed appropriate by the agency."
"Neither (although I personally view my opinion as more environmentally friendly.)"
"I'm always going to think that my kind of stewardship is better than those I disagree with, but I realize that is only an opinion."
"Mine, because it is more ecologically in tune with our planet."
"Those I agree with because they are based on the truth."
"Different perspectives aren't comparable. They're just different."
"For this exercise I'm supposed to say neither but if a site is used for evil I have an issue. Think about Nazi's use of cultural and historical sites for propaganda and to promote racial superiority."
It's important to work with meanings that are relevant to the audience. An interpreter must recognize and respect a wide range of interests, beliefs, values, perspectives, and understandings. Successful interpreters sense or consciously know their goal is to provoke care about the resource. The common ground for those who disagree about meanings can be the stewardship of the place.
Visitor's Bill of Rights
To have their privacy and independence respected.
To retain and express their own values.
To be treated with courtesy and consideration.
To receive accurate and balanced information.

—Robert Fudge
National Park Service
---
"I CANNOT TEACH ANYBODY ANYTHING. I CAN ONLY MAKE THEM THINK."
—Socrates
---
Journal Questions:

What is controversial about your place?
---
---

What could be common ground for audiences who hold multiple perspectives?
---
---

What could be common ground for audiences who hold multiple perspectives?
"They all love the river for what it has to offer them. So the love of the resource is a common thread. Using the resource is a common thread."
"There is more economic stability and opportunity in developing an ecotourism industry than a short-lived mine that will hire few local residents."
"The memory of those who came before — their lives, traditions, and special places."
"Common ground might be a sense of loss, sacrifice, and family."
"Politics — the idea of democracy and how it allows for controversial ideas."
"American and human ideals."
"Care for the resource so they can continue to enjoy it and pass it on to future generations. They may care about the resource in different ways or for different reasons, but they can all care for the resource together."
EXERCISE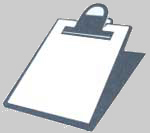 Identify the resource meanings and audience perspectives with which you most disagree. Strategize interactions with visitors who value those meanings. How can you show respect while maintaining your integrity? How can you authentically listen to their interests? How can you acknowledge their point of view and, in a non-threatening and gentle way provoke them to a more generous perspective on other ways of valuing the resource?
---
"HE KNOWS ONLY HIS OWN SIDE OF THE CASE, KNOWS LITTLE OF THAT."
—John Stuart Mill
---
---
---
meaningful_interpretation/mi6g.htm
Last Updated: 29-May-2008
---
Meaningful Interpretation
©2003,
Eastern National
All rights reserved by Eastern National. Material from this electronic edition published by Eastern National may not be reproduced in any manner without the written consent of Eastern National.
---