Capitol Reef

---

Administrative History

CHAPTER 4:
MORMON SETTLEMENT
---
Capitol Reef's history is largely the history of Mormon settlement, not only because Mormons were the first Euro-Americans in the region, but also because their descendants make up most of today's local residents. Traditional Mormon attitudes toward the land have had a significant effect on Capitol Reef's administrative and resource management decisions, and Mormon lifestyles have altered the natural landscape into a cultural one. Since many descendants of those first Mormon pioneers are working in or with Capitol Reef National Park today, their traditions influence day-to-day interactions in the workplace and in surrounding communities. An understanding of the history and traditions of Mormon settlement is crucial to breaking the social barriers between the park and communities and to creating a interactive crossroads where all voices can be heard.
This short history of the settlement of Wayne County, in which the park partially resides, and some of the traditions that created Capitol Reef's cultural landscape at Fruita, is only an introduction to a complex and sometimes sensitive subject. Please refer to the bibliography or citations in this chapter for more in-depth accounts of Mormon history and culture.

The Mormons Settle Utah
The Church of Jesus Christ of Latter-day Saints, with its origins steeped in the religious, social, and popular values of early 19th century rural New York, is perhaps the most American of religions. Following the 1844 mob slaying of their founder Joseph Smith in Carthage, Illinois, the Mormons were urged westward by a new leader, Brigham Young: away from the hatred, violence and dissension that had plagued the Saints for the previous 20 years. After consulting his advisors and the journals of explorers, Young concluded that the only place with enough open land to support his rapidly growing, mostly agricultural brethren was the little-known plateau and basin region between the Rockies and the Sierra Nevada. On July 21, 1847 the advance party, carrying an ill Young, looked down on the new home where "the Saints would find protection and safety." [1]
The massive migration of Mormons to follow soon filled up all the arable land around Salt Lake City. Young, foreseeing this overcrowding, had exploring parties investigating any land for potential colonization. Convinced by mountain man Jim Bridger and others that north of the 42nd parallel (Utah's northern border today) was too cold for most crops, the Mormon leader determined that the thrust of new colonization should be south of Salt Lake. These efforts to concentrate the constantly arriving Saints in more southern settlements could also explain why Fillmore became the first territorial capitol. [2]
Fledgling towns were founded up and down the so-called Mormon Corridor (the old Spanish Trail) from Salt Lake City as far south as Las Vegas, Nevada and San Bernadino, California within the next 10 years. The less hospitable high plateaus and deserts to the southeast would be avoided until all the more promising lands were settled.
Along the Mormon Corridor, conditions were still less than ideal. The region's topography, aridity, and occasionally resistant Americans Indians restricted settlement to those few places were rivers could be diverted to irrigate fields. Even with the innovative system by which Mormons built and maintained cooperative irrigation projects, the amount of arable land was not enough to keep up with the needs of new arrivals and adult offspring, who were searching for their own lands. This second generation of Mormon pioneers, encouraged as much by personal ambition as by church directive, soon began piercing the barrier of the high plateaus in search of land previously considered inhospitable.

Hole-In-The-Rock And Halls Crossing
In 1880, one of the last colonies acting under church direction was sent to the extreme southeast corner of Utah, which lacked a solid presence by the Latter-day Saints. A colony there would not only help convert the troublesome Navajos, but would also serve as an outpost against an increasing Gentile (non-Mormon) migration of ranchers and gold-seekers into the area. The chosen leader, Silas Smith, determined after reconnaissance that the new colony should be along the San Juan River. After the 250 men, women, and children were called by church leaders to colonize this new area, a route to their new home had to be chosen. The most practical (albeit lengthy) course was over the old Spanish Trail, which swung north around the Colorado Plateau. When told of a possible shortcut directly across the heart of canyon country, the leaders jumped at the chance--not considering there might be a reason why no one had gone that way before.
The colonists, with as many household goods, tools, and animals as they could manage, gathered with the scouts just south of Escalante in November 1879. The path chosen went in a southeasterly direction along the bare rock desert to the west of the Escalante River canyons. From there, they descended a trail blasted down an almost sheer cliff, later to be called the Hole-in-the-Rock. Once across the Colorado River, the settlers with their 83 wagons and over 1,000 head of livestock headed up through even rougher terrain, reaching the San Juan River and settling Bluff the following spring. It is remarkable that no one was killed on this epic journey. In fact, three babies were born along the way. [3]
To supply this new, isolated community, Charles Hall was chosen to find a different, more practical route. The trail he pioneered in 1881 diverted from the original Hole-in-the-Rock passage at Harris Wash. From there, wagons were to cross the Escalante River, go up Silver Falls Canyon, cross the mostly open Circle Cliffs region, and then proceed down a steep, rocky slope into Muley Twist Canyon (in what is now the southern third of Capitol Reef National Park). Once through the Waterpocket Fold, the trail went down Halls Creek to the Colorado River. Hall set up a ferry there and built his house and garden a few miles up the creek. As one would suspect, this rough, isolated supply route did not see a lot of travelers. Within three years, wagon roads connected with the new rail lines serving Durango and Green River, eliminating the need for a ferry. Never significant in numbers served or length of service, the Halls Crossing Trail did establish the only wagon and truck road through the southern Waterpocket Fold until the 1950s. [4]

Settling Rabbit Valley
A peace treaty signed at Council Grove, Utah among the Mormons, Utes, and Paiutes in 1873 finally opened the plateaus and valleys east of Richfield to settlement. Sent by the church to bring isolated bands of Utes and Paiutes to that peace council, a party of 22 men, including later settlers Albert Thurber and George Bean, was impressed by the high valley's abundant grass, timber, and game.
Two years later, Thurber returned with part of the Richfield cooperative cattle herd. Others, such as Hugh McClellan and Beas Lewis, arrived soon afterward. It was the practice at that time for Mormons to pool their cattle together into a church-sponsored herd that would be trailed by one or two local ranchers. Some of the cattle would be privately owned and some would belong to the church. Thus, the cattle that first grazed in Rabbit Valley were either owned or managed by the Mormon Church; but the actual settlement of Rabbit Valley and the lower desert to the east was apparently accomplished through individual rather than Church initiative. [5]
Despite the 7,000-foot elevation of Rabbit Valley (and its consequently short growing season), ranchers and supporting farming communities began to follow the Fremont River downstream. At first, they built isolated homesteads, but soon laid out townsites. After Albert Thurber founded his namesake (later re-named Bicknell) in 1875, the small settlements of Fremont (1876), Loa (1878), East Loa (later, Lyman) (ca. 1879), Teasdale (1878), Grover (1880), and Torrey (1884) soon followed. This settlement pattern of cooperative herds followed by individual ranchers and then towns was also occurring to the south in Escalante and Boulder at about the same time. [6]

Settlements In Lower Wayne County
Below and to the east of Rabbit Valley, the farming and ranching prospects were meager, at best. The desire for free, even slightly promising land, however, finally pushed homesteaders into and past that omnipresent barrier, the Waterpocket Fold. The first permanent settler was Ephraim Hanks, who along with his wife Thisbe and their children, began homesteading on Pleasant Creek in 1881. Hanks chose the only open, relatively flat land between the deep, narrow limestone and sandstone canyons of Pleasant Creek to grow fruit and run a small ranch. According to his son and biographer Sidney Hanks, the thousands of fruit blossoms in spring gave the homestead its name, Floral Ranch. This ranch changed hands several times during the early 20th century, until Lurton Knee bought the property in the early 1940s and established the Sleeping Rainbow Guest Ranch. [7] (Since Knee's death in 1995, the ranch has reverted to National Park Service ownership under the terms of a life estate he had established years earlier.)
Fruita, now Capitol Reef's most populated area, was at first bypassed by homesteaders in favor of the more open desert lands further east. Except for Caineville (1882) and Hanksville (1883), all the other communities along the banks of the lower Fremont River were abandoned after repeated flooding. Observed Crampton:
Depletion of the range up-country and the ploughing of banks practically to the water's edge increased the volume of floods and the result was a severe lowering of the stream bed. By the turn of the century, Mormons along the Fremont below the reef found that much of their farm land had caved away to be washed downstream and that the river itself was dropping below the level of the headgates. The result was a contraction of the original frontier of settlement as people began to move away. [8]
This process of settling any available land and then slowly retracting to the most productive was a pattern found throughout the West. It was Mormon tenacity and cooperation that enabled them to homestead or ranch successfully on any land within the Colorado Plateau. The homesteading of Fruita is a classic example of that blend of individual, family, and group perseverance.

Early Fruita
The history of Fruita is now, finally, well documented. [9] Here is a brief overview of this desert oasis that Wallace Stegner so charmingly described as
a sudden, intensely green little valley among the cliffs of the Waterpocket Fold, opulent with cherries, peaches, and apples in season, inhabited by a few families who were about equally good Mormons and good frontiersmen and good farmers. [10]
Fruita was a small, isolated community of largely self-sufficient fruit farms at the junction of the Fremont River and Sulphur Creek. The site, first utilized by generations of American Indians, was for years a campsite for travelers between ranges and towns on either side of the Waterpocket Fold, until its first permanent settlers finally arrived.
After several squatters, the first official homesteader at Junction (later, Fruita) was Nels (or Neils) Johnson. This Scandinavian bachelor built the first known house in 1886, just above the stream confluence within today's Chesnut Picnic Area. Three other homesteaders, Leo Holt, Elijah Cutler Behunin, and Elijah's son Hyrum, filed claims to all the other farm land available in the small valley. In their final homestead affidavits, these Mormon pioneers stated that the land was useful for "ordinary farming, most valuable for fruit raising." [11] Within a few short years, others moved into Junction, purchased a small tract of land from one of the original homesteaders, and labored on their own houses and orchards. [12] The need to establish a post office resulted in the name change from Junction to Fruita sometime between 1900 and 1903, as another Junction, Utah already had a post office.
Irrigation was essential to raising any fruit or field crops. With the same cooperative spirit that brought irrigation innovations to the other Mormon settlements, the Fruita families built and shared a system of ditches and headgates. But the isolation, marginal farmlands, and silty water (worsened by late summer floods) made Fruita a tough, if beautiful, place to live. [13]
Elijah Cutler Behunin is a good example of the typical early settler of Capitol Reef. Son of the first homesteader within Zion Canyon, Elijah and his rapidly growing family moved further east, and moved often. Behunin is credited with being the first to settle at Caineville in 1882. At that time, supplies had to be brought in from the west, forcing settlers regularly to confront the barrier of the Waterpocket Fold. To make the passage easier, Behunin led a work party in 1883 to build a wagon road through the northern half of the Waterpocket Fold.
The road Behunin built went directly south from Fruita, along the Reef's imposing cliff line. Passing by Grand Wash, the route continued over steep hills and rough, usually dry wash crossings into Capitol Gorge. Once through the gorge and past the little farming and ranching settlement of Notom, the road continued east over the multi-colored bands of bentonite and the bluish-gray Mancos shale hills that gave this new road its name: the Blue Dugway.
The road-builders chose to lay the route through Capitol Gorge in order to avoid several rough fords of the Fremont River. Although Capitol Gorge was indirect and subject to flash floods, those floods were infrequent and (importantly, in those days of horse travel), easy to see coming. It took Behunin, a couple of teams of mules, and whatever help he could get, eight days to clear three and one-half miles of rock and debris from the narrows of Capitol Gorge. This wagon road served as the only passenger-vehicle road through the Waterpocket Fold until 1962, and even at that late date it was virtually impassable for days after any rain or snow storm. [14]
The need to move on led the Behunins to a small plat of land along the Fremont River, surrounded by red and white sandstone formations within the heart of Capitol Reef. Behunin and his family built a small, one-room cabin out of red sandstone. The land was too close to the river, however, and the crops were washed out within a year. By this time, there were 11 children to support and shelter. The wandering spirit took hold of the Behunins a few more times. After 10 years or so of homesteading in Fruita, the Behunin family moved on to Notom and then up to Torrey, where Elijah lies buried today. [15]
While at Fruita, Behunin became the first presiding elder when the homesteaders organized as a branch of the Torrey Ward in 1900. Because of its relative small numbers and geographic isolation, Fruita never established a ward of its own. Another reason for this may have been a lack of exhibited faith among many of the residents. While there is no question that Fruita was almost exclusively Mormon, regular church and meeting attendance was much lower there than that of some of the other Wayne County communities. Those who chose to go to church went to Torrey, Bicknell, Grover, or Caineville, usually depending on where relatives lived. On some occasions, sacrament meetings and Sunday school were held in a private home or at the one-room schoolhouse in Fruita. On those Sundays, the desks were moved and a curtain was drawn across the room to separate classes. [16]
The school itself was erected on land donated in 1896 by either Behunin or Amasa Pierce. At first it was only hewed, chinked logs, with a flat roof sealed with bentonite clay to keep out the rain and snow. The peaked roof was added in 1914, and the interior was plastered until the mid-1930s. For many years, the school year began at the end of fall harvest and ended with the spring planting season, the number of pupils (grades 1-8) varying annually. The quality of teachers also varied: most were first-year instructors, since those with experience would opt for a less isolated, more learning-conducive environment. [17]
Contrary to what many may have believed, the average Latter-day Saint was sociable and fun-loving. [18] Social gatherings, when possible, usually took the form of church meetings, quilting bees, or card games at someone's home. The older children looked forward to box socials. Without a wardhouse, the schoolhouse was the only community building in Fruita suitable for such gatherings. Since the large families of Fruita (in 1910 there were 19 adults and 42 children) craved social interaction as a break from hard work, they often used the schoolhouse for meetings and social affairs (Fig. 5). The number one social affair in any Mormon community was the dance. When a dance was held in the small schoolhouse, the band and refreshments would be inside and most of the dancing outside.
With the late summer reflections off the soaring red cliffs, a public dance was a great way to escape the rigors of life in lonely Fruita. [19]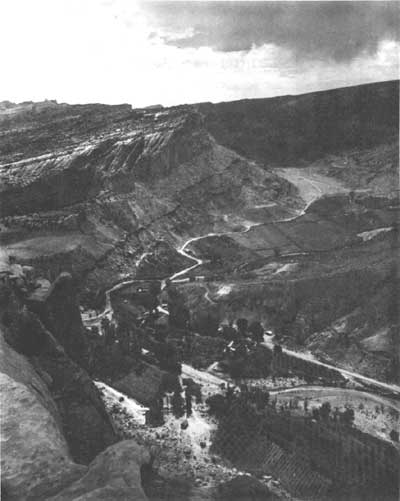 Figure 5. Fruita, ca. 1930. (NPS file photo)

Fruita Vignettes
Fruita's isolation encouraged a story-telling tradition that was common throughout the West. The lack of any communication save letters and books made word of mouth a very important means of relating experiences. These stories, oral histories if you will, would be repeated for the infrequent visitor; it's easy to see how these accounts could be slightly embellished to create a little more excitement, wonder, and sense of importance in an otherwise humdrum existence. This enlivening of history may explain why some persistent oral traditions concerning early Fruita have been hard to verify; this is particularly true of stories about Butch Cassidy and the Wild Bunch. Another reason why these oral traditions never made it to paper is their sensitive nature, particularly regarding polygamy and bootlegging.
Polygamy
There was, undeniably, a connection between the rapid settlement along the lower Fremont River and the persecution of polygamists during the 1880s. The questions yet to be answered are, just how many polygamists were there in eastern Wayne County, and how often did federal marshals come in pursuit of them?
The example of taking more than one wife was first provided by Prophet Joseph Smith and a few select high officials of the Church back in Nauvoo, Illinois. Brigham Young made polygamy public and available to all Mormons, once they were secure in Utah territory in the early 1850s. Mormons believed plural marriage to be divinely inspired, and as polygamists grew in numbers, the practice became an uncompromising tenet. [20] At that time, no law forbade plural marriage in the United States, but the institution sparked a great deal of outrage back East. After the Civil War, moral indignation toward slavery was transferred to Mormon polygamy. Because of the physical distance between Utah and Eastern society, false reports abounded and led to increasing hostility toward Mormons during the 1870s and 1880s.
Many assume that every Mormon was a polygamist. Actually, however, it appears that only about one in five Latter-day Saints was ever involved in a plural marriage, and it was usually one man marrying two women. (One assumption that does seem accurate is that, as the man got older, he married younger wives. [21]) Economics are clearly a factor that limited plural marriages among Mormons. The high costs of housing, clothing, and feeding a typically large family on the southern Utah frontier made the prospect of multiple families rather daunting. Usually, only the more well-to-do bishops, patriarchs and merchants could afford a multitude of families on the frontier. For the Mormons struggling to make ends meet, polygamy was not economically viable. [22]
In 1882, Congress passed the Edmunds Act, making plural marriages illegal and empowering federal marshals to seek out "illegal cohabitation" and prosecute violators to the fullest extent of the law. The effect on Mormons everywhere was pervasive:
Scores of federal officials were brought into the territory to conduct 'cohab hunts,' and bounties were offered for information leading to the arrest of polygamists. Mormons not wishing to give up their plural wives and children faced dismal options--legal prosecution, a life in hiding on the 'Mormon underground,' or complete exile....[T]hose who did not submit to arrest had to be constantly on the move. Women and children were left to provide for themselves as best they could. [23]
Many of the settlements established by the Mormon Church in adjoining states during the late 1870s were set up, in part, to provide safe havens for polygamists. In the 1880s, federal marshals arrested more than a thousand Mormon men. To escape the marshals, many families fled to Arizona, Mexico, Canada, and to the cover of south-central Utah. [24]
Hanksville purportedly was established by polygamists, and Ephraim Hank's Floral Ranch on Pleasant Creek supposedly offered a safe retreat along the Mormon underground railroad. The accuracy of this information is hard to verify, as few diaries were left behind by early settlers in the area. The valuable genealogical histories compiled by family members definitely show a good percentage of Wayne County families were part of plural marriages; but the family biographies of people such as Ephraim and Thisbe Hanks, Elijah Cutler Behunin, and others are usually a perpetuation of the local oral traditions handed down through the generations. Another problem in examining the extent of local polygamy is that today's descendants are reluctant to talk about it. Consequently, the exact number of polygamists traveling through Capitol Reef may never be known.
The increase in polygamy prosecutions has been connected with the unlikely settlements due east of the park during the 1880s. Crampton wrote:
The numbers of polygamous Mormons who moved to the wild country east of the High Plateaus have never been counted, but there were probably enough to put more pressure on the available lands than they would support. The result was that Mormon settlement during the 1880s was often attempted in places (and in such numbers) which taxed the meager resource base beyond its capacity to offer adequate support. To some extent this was true of the lands along the Fremont River below Capitol Reef. [25]
Fruita had one known polygamist, Calvin Pendleton, who is documented in the 1900 federal census as having two wives. Another resident, Jorgen Jorgensen, apparently came to Fruita from a polygamist settlement in Mexico, since some of his children were born there. [26] As for the extent of federal arrests for polygamy in and around Capitol Reef, no accurate accounts have ever become available. The number of reports about marshals coming after polygamists, however, indicates that either they came quite often or the memory of a visit became the topic of repeated and perhaps embellished stories.
Perhaps the best-known lore regarding polygamists in Capitol Reef pertains to Cohab Canyon, a beautiful hanging canyon of Wingate fins and sheltered alcoves, directly above the campground. The canyon supposedly got its name because polygamists in Fruita would flee up into it whenever the marshals came around. There was even a newspaper article about this alleged use of Cohab Canyon. [27 ]
Cohab Canyon, however, was an unlikely hideout for a number of reasons. The western entrance, closest to Fruita, is approached by an exposed, switchback trail, which would force polygamists to "flee" up a very steep slope in obvious view of approaching lawmen. The eastern entrance to the canyon, south of the Hickman Natural Bridge trailhead, would have been a more likely route. But even if this entrance was used, there really isn't a good, sheltered location anywhere in the canyon to remain hidden for any length of time. The fins carved from the hanging canyon do provide some short slot canyons, but there is no real protection from the weather. (The author's attempt to flee a summer cloudburst in Cohab Canyon proved a lack of accessible cover very apparent.) Considering that marshals would be traveling days just to get to Fruita, it is unlikely they would go on or turn around after a short visit; rather, they would stay awhile, forcing the fugitives to hide for quite some time. However, there are no blackened, campfire smoke stains along the canyon walls, indicating that no one spent much time hiding out at "Cohab."
Then there is the name itself. As George Davidson points out in Red Rock Eden, the name "cohab" was a derogatory term used by non-Mormons to describe cohabitationists. Mormons of the area are unlikely to have used such a term, even if we find it a bit lyrical today. [28]
While some long-time Wayne County residents have only known the name "Cohab" Canyon, others remember it as Easter Canyon, because of the tradition of climbing into it over the spring holiday weekend. A possible source of the name "Cohab" could be Charles Kelly. Kelly, the monument's first custodian, was responsible for naming many features in the area, and his distaste for religion may have prompted him to name this canyon "Cohab" just to needle the local residents a little. Unfortunately, the facts regarding the use of Cohab Canyon as a polygamist hideout may never be known. Due to the secrecy surrounding polygamy even well after the Woodruff Manifesto revoked church sanction of the practice, and due to the lack of diaries from the early Fruita period, this and other tales of polygamy hideouts will remain local oral traditions.
The Wild Bunch
If one hikes down Grand Wash and turns up the first side canyon past the Cassidy Arch trail, he will may notice a pile of weather-worn logs heaped against a split sandstone rock. This pile was once a small cabin. The puzzle over who would have built in such a place once again stimulated the imaginations of local residents. For some, it was a polygamist hideout; for others, it was an outlaw hideout used by Butch Cassidy and his Wild Bunch.
The hideout story has gained most prominence. Charles Kelly, a historian, learned of this possible use for the Grand Wash cabin from Fruita resident Cass Mulford while preparing his book, The Outlaw Trail, the first legitimate history of the Wild Bunch. According to Kelly, Mulford was a "professional story teller that liked to fill the dudes with stories." Kelly must have been satisfied with the veracity of Mulford's story, because he stated in his book that the outlaws built the cabin for overnight stops before traveling east to the San Rafael River east of Hanksville and the famed Robber's Roost. [29]
There is no doubt that Butch Cassidy did occasionally use Robber's Roost. His first rustling job took him from his home near Circleville (Cassidy was born Robert LeRoy Parker to a Mormon farming family) to Robber's Roost with a herd of stolen cattle bound for Colorado. He probably later used the canyon hideout after the 1897 Castle Gate payroll robbery. But Robber's Roost was not nearly as hospitable as Brown's Hole, in the northeastern corner of Utah; Butch and his gang only used the former when absolutely necessary. Of course, the Wild Bunch members weren't the only rustlers and robbers in the area--just the most famous.
Because of Cassidy's roots and fabled Robin Hood deeds, the people of southern Utah were especially fond of any story about the Wild Bunch. Charlie Gibbons, who once owned the store in Hanksville, was said to be personal friends with Butch and his gang. Pearl Baker, who grew up on the closest ranch to Robber's Roost, has written several books about the outlaws of the area. And, of course, beautiful Cassidy Arch at the entrance of Grand Wash was named after the famous felon. [30]
Certain local events involving members of the Wild Bunch were recorded. For example, outlaws Blue John and Silver Tip were taken as prisoners through Capitol Reef on their way to trial in Loa. It is very likely that any outlaw passing through the region, Wild Bunch or not, passed through Capitol Reef's canyons just because this was the only practical way through the Waterpocket Fold. It is also possible that these outlaws could have camped in Grand Wash, although a dry camp was probably not a preferable option. But the idea that the Wild Bunch built a cabin as a hideout, or even made an overnight stop in Grand Wash, has never been verified, aside from Cass Mulford's questionable testimony. It seems unlikely that the place was used by the Wild Bunch or by polygamists, especially since a 1971 study dated the cabin to post-1900. Sadly, the cabin was burned to the ground by vandals sometime in the 1940s. [31]
Moonshine
Like polygamy and the Wild Bunch, bootlegging looms large in local memories. Yet, because of its legal and religious implications, most of Fruita's moonshiners and their still locations have remained a secret until recently. Only recently has anyone has told of these activities in oral histories collected by park service staff. [32]
The physical isolation and the reliance on growing fruit to survive made moonshining inevitable. The long, arduous route to market, the easy spoilage of fruit, the need to supplement family income, and the tedium of social isolation all contributed.
Nels Johnson, Fruita's first homesteader, was said to be the first to sell wine to passing cowboys. After all, grapes would be ready to harvest in only a couple of years; fruit trees take much longer to mature. By the turn of the century, the Word of Wisdom, which every devout Mormon was supposed to follow, forbade the social drinking of alcohol. Yet, in far away Fruita, distilling brandy and whiskey was beyond Church control.
Operating a still was a labor-intensive, exhausting enterprise. It usually took two or three men to run a still. The hardest work was carrying large amounts of water up to the hidden still sites. This need for water seems to have dictated where stills would be located. One of the most often-used sites was near a spring above Hickman Bridge. Whiskey Spring was later a favorite hike before it was completely buried in a landslide in 1979. Another favorite site was in the large alcove directly across the Fremont River from the lower Krueger orchard. Inside this alcove there are still the remains of an old stove. Other still sites were rumored to be in the canyon below Cassidy Arch and further east along the Fremont River.
Fruit was not the only thing distilled into brandy, whiskey, or wine. Corn mash, grapes, and even "the green skimmings of molasses" were used--whatever was available at the time. [33] According to long-time Fruita resident Cora Oyler Smith, Fruita's fruit was often traded up-county for grain, which was then used in the fermenting process. [34] Once distilled, the moonshine would be sold to sheepherders and shearers, cowboys, and other locals who paid little attention to the Word of Wisdom.
There was little need to hide the moonshine in such a remote location, but care was taken when selling the liquor. One story recounts that Cora's father, Valentine "Tine" Oyler, the most well-known of the bootleggers, would hide a flask in his overalls. When approached by a would-be buyer, a price would be quoted and paid and then Oyler would simply walk away. As he walked, the flask would slip down his pants leg to the ground. The "accidental" delivery made, Oyler would not look back. [35] After one sale (by whom is unknown) to a couple of men from western Wayne County, the liquor was consumed so rapidly that the men couldn't get back up the hill, thus leading to the name Whiskey Flat at the base of the Mummy Cliffs west of the visitor center.
With such stories, it would be easy to conclude that Fruita was occupied by a bunch of unfaithful bootleggers, but this would be far from the truth. Moonshining was practiced on rare occasions by just a few Fruita residents, but it did add some local flavor to the area.

Summary And Conclusions
Polygamy, outlaw tales, and moonshining are a few of Fruita's more colorful local traditions, enhanced by years of re-telling. These three examples are mentioned not because they typify the area's residents, but because they are so atypical that they have received much attention from storytellers. The author hopes these examples will supplement the excellent, specific history of Fruita by Cathy Gilbert and Kathy McKoy and the ethnographic study by David White.
Capitol Reef is truly a unique national park. There are few natural history units in the national park system that have been, and continue to be, so influenced by local history and traditions. These traditions, established during the course of Mormon settlement of the Capitol Reef region, have had a profound effect on the history of the park and its policy decisions.
Too often, National Park Service management has focused on natural resource and visitor protection, to the unintentional neglect of the surrounding cultural resources and their history. Just as ecosystem management has surpassed political park boundaries, cultural barriers need to be overcome, as well. For any manager or member of the National Park Service to achieve well-rounded success at Capitol Reef National Park, an in-depth understanding of Mormon culture is crucial.
From here, the reader can either go to Chapter 8 and the history of how Capitol Reef National Monument was created, or turn to the next chapters, which introduce the growth and development of the National Park Service at Capitol Reef.

Footnotes
1 Brigham Young, as quoted in Leonard J. Arrington and Davis Bitton, The Mormon Experience, 2nd ed. (Urbana: University of Illinois Press, 1992) 101.
2 Richard H. Jackson, "Utah's Harsh Lands: Hearth of Greatness," Utah Historical Quarterly, 49 (Spring 1981): 11.
3 David E. Miller's Hole-in-the-Rock: An Epic in the Colonization of the Great American West (Salt Lake City: University of Utah Press, 1959), is the best account of this difficult trek.
4 Bradford Frye, "The Boulder-Bullfrog Road: A History," March 1992, 4-6, on file, Capitol Reef National Park Archives; C. Gregory Crampton, Standing Up Country (Salt Lake: Peregrine Books, 1983) 111-112.
5 Anne Snow, ed., Rainbow Views: A History of Wayne County, 4th ed. (Springville, Utah: Art City Publishing, 1985) 6-9, 19.
6 Crampton, "Mormon Colonization in Southern Utah and Adjacent Parts of Arizona and Nevada, 1851-1900," 1965 unpublished manuscript, 217-219, on file, Capitol Reef National Park Archives. Also see Cathy Gilbert and Kathleen McKoy, "Cultural Landscape Report: Fruita Rural Historic District, Capitol Reef National Park," 1993, 4-3 through 44-6, draft on file, Intermountain Regional Office, Denver for an excellent discussion of how the settlement surrounding Capitol Reef was a mixture of Mormon communal tradition and individual American homesteading practices. Also see David R. M. White, "By Their Fruits Ye Shall Know Them: An Ethnographic Evaluation of Orchard Resources at the Fruita Rural Historic District, Capitol Reef National Park, Utah," February 1994, prepared under contract for the National Park Service, on file, Capitol Reef National Park Division of Resource Management, for a thorough analysis of Mormon traditions in Wayne County and local attitudes toward park management.
For information on early Escalante, see Lowry Nelson, The Mormon Village (Salt Lake: University of Utah Press, 1952) 86-87; for early Boulder, see Lenora Hall LeFevre, The Boulder Country and Its People (Springville, Utah: Art City Publishing, 1973) and Nethella Griffin, "Life in Boulder," unpublished manuscript, Utah State Historical Society Archives, Salt Lake City, 8-10.
7 Sidney A. Hanks and Ephraim K. Hanks, Scouting for the Mormons on the Great Frontier (Salt Lake City: The Deseret News Press, 1948) 228-229; Patrick O'Bannon, "Capitol Reef National Park: A Historic Resource Study," June 1992, 39-43, prepared under contract for National Park Service, on file, Intermountain Regional Office, Denver.
8 Crampton, "Mormon Colonization," 221.
9 See Gilbert and McKoy, "Cultural Landscape Report" for the most detailed history and analysis of Fruita, and White, "By Their Fruits..." for an excellent ethnographic history of Fruita and present local sentiment toward the cultural landscape. Other sources are George Davidson, Red Rock Eden (Torrey, Utah: Capitol Reef Natural History Association, 1986), and O'Bannon, "Capitol Reef National Park," 16-32.
10 Wallace and Page Stegner, American Places, photographs by Eliot Porter, Ed. John Macrea, III, (New York: E. P. Dutton, 1981) 122.
11 Leo Holt Homestead Find Certificate, FC6137, Land Entry Files, Salt Lake City, Utah, Box 136, Records of the Bureau of Land Management, RG 49, National Archives - Suitland, Maryland.
12 See O'Bannon, 22-32, for a more detailed account of the residents of Fruita and when they arrived.
13 Gilbert and McKoy, 3-2, 3-3.
14 Lenard Brown, Capitol Reef: Historical Survey and Base Map (Washington: U.S. Department of the Interior, National Park Service, Division of History, 1969) 7; Davidson, 18.
15 Ruby Noyes Tippets, A Song in Her Heart (published by author, 1962) 111-115.
16 Davidson, Red Rock Eden, 40-41. David White included a detailed hierarchy of Mormon faith in his ethnographic evaluation of Fruita. He determined (55-56) that most of the residents of Fruita belonged either to a central category "consisting of inactive, non-hostile people, including 'cultural' and /or 'ethnic' Mormons," or were active believers who did not agree with every teaching.
20 See Richard S. Van Wagoner, Mormon Polygamy: A History, 2nd ed. (Salt Lake City, Signature Books, 1989), for a modern, detailed, and objective history of Mormon polygamy.
21 Ibid., 91, 103; Arrington and Bitton, The Mormon Experience, 199.
22 Arrington and Bitton, 197-200.
25 Crampton, "Mormon Colonization in Southern Utah," 219-20.
26 Lane R. Pendleton, "The Life of Calvin David Pendleton," April 1992, Box 7, Folder 6, Capitol Reef National Park Archives; Dewey Gifford, interview by George Davidson, tape recording and transcript, Part 1, 28 March 1980, Capitol Reef National Park Archives, 2; White, 59.
27 A. Gordon Hughes, "Cohab Canyon: Where Mormons Took Refuge," Desert Magazine, (June 1963):28-29, photocopy in Capitol Reef National Park Archives.
29 Brown, Capitol Reef: Historical Survey, note, 46.
30 Charles Kelly, The Outlaw Trail: A History of Butch Cassidy and the Wild Bunch, 2nd ed. (New York: Bonanza Books, 1959); Pearl Baker, Robber's Roost Recollections (Logan: Utah State University Press, 1976).
31 Charles Kelly, interview by Lenard Brown, tape recording and transcript, 26 May 1969, Capitol Reef National Park Archives, 20-24; Superintendent Franklin William Wallace to Karl Gilbert, 7 May 1971, File H2215, 79-73-136, Box 4, Container #740698, National Archives - Rocky Mountain Region, Denver (hereafter referred to as NA-Denver).
32 Kelly, interview, 24; Neldon Adams, interview by George Davidson, tape recording and transcript, 12 October 1983, Capitol Reef National Park Archives, 11-13; Charles Kelly, "Reminiscences of Howard Blackburn," 1 March 1946, Charles Kelly Unpublished Writings, Capitol Reef National Park Archives, 4.
33 Davidson, Red Rock Eden, 50.
34 Cora Oyler Smith, interview by Kathy McKoy, 8 May 1993, tape and transcription available, Capitol Reef National Park Archives, 5.
---
---
http://www.nps.gov/care/adhi/adhi4.htm
Last Updated: 10-Dec-2002