Oh, Ranger!

---
---
Dudes and Sagebrushers
(continued)
---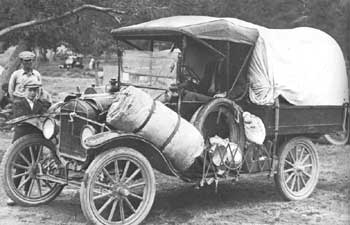 The latest in campers—a Model T Ford arrives at Yellowstone from Texas, 1924.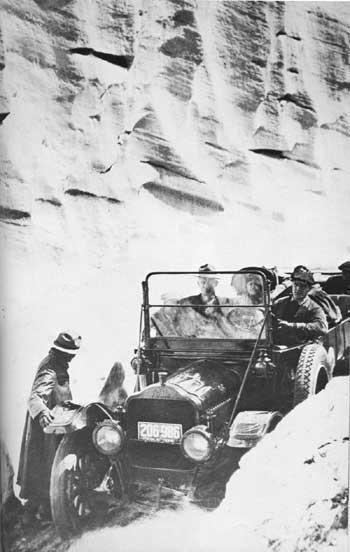 The first bus through the drift below Fall River Pass, Rocky Mountain National Park, 1926.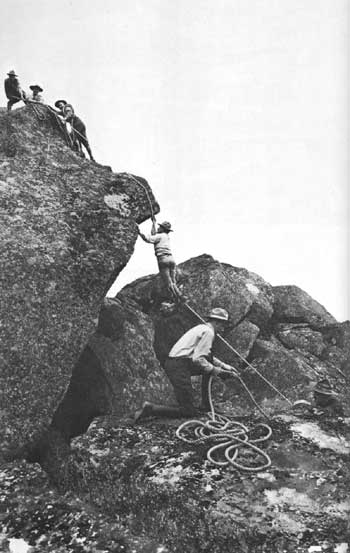 A team of Yosemite rangers led by Chief Townsley, second from top, test the first mountain rescue equipment.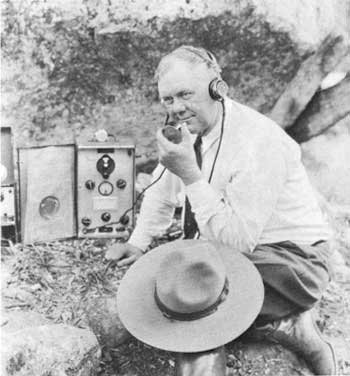 Yosemite Chief Ranger Forest Townsley, in 1924.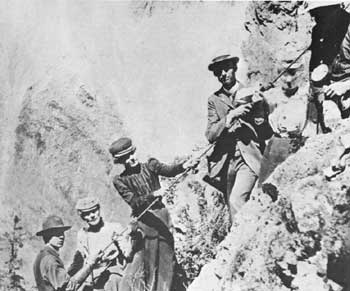 A climbing party in the Grand Canyon of the Yellowstone River, 1903.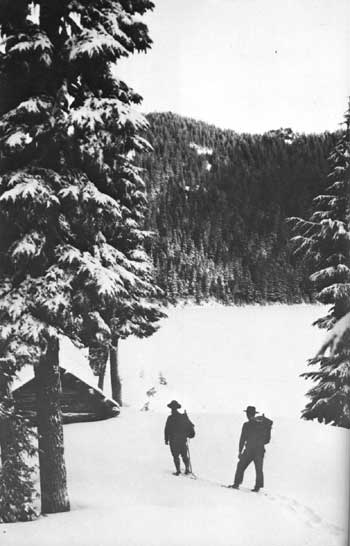 Mount Rainier Rangers Tice and Davis on winter patrol along the shore of Mowich Lake, 1931.
---

<<< PREVIOUS
CONTENTS
NEXT >>>

---

---

Oh, Ranger!
©1928, 1929, 1934, 1972, Horace M. Albright and Frank J. Taylor
albright-taylor/chap2c.htm — 06-Sep-2004