Five Views: An Ethnic Historic Site Survey for California
---
MENU
---
Introduction
pre-1769
1769-1848
1849-1879
1880-1904
1905-1933
1934-1964
1965-1980

Historic Sites
Selected References
---

---

A History of American Indians in California:
HISTORIC SITES
---
Viejas Veterans of Foreign Wars Post #7637
San Diego County
Viejas Veterans of Foreign Wars Post #7637 is an abandoned tribal meeting hall located on Brown's Road northeast of Interstate 8 on the Viejas Indian Reservation near Alpine, California. The Viejas Tribal Council now owns it. Post #7637 sits on a concrete block foundation. It is approximately 30 by 50 feet in size, a wood-frame, military-style structure with a number of windows.
VFW Post #7637 is important to California Indians because it was the first all-Indian VFW post built in California, and only the second Indian post in the United States. Before abandoning it, residents of Viejas used the building for local meetings and gatherings. On June 6, 1964, Ray Rainwater from District One, San Diego installed Adolph B. Brown as the post's first commander. An estimated 1,000 persons were in attendance to celebrate the occasion. Indians from Viejas, as well as from other reservations in California, and some non-Indians came together for the inauguration. Thomas Hyde, first senior vice-president of the Viejas VFW, stated in an interview in August 1980:
We wanted to help our people. Many Indians, who were veterans, were dying without proper burial or recognition for what they gave to this country. The VFW was a way to organize help for those vets that were having trouble.
More than 10,000 Indians fought in World War I and were not even considered citizens of the United States at that time. (Indian Citizenship Act, 1924, Vol. 2, No. 8) Since 1964, the Viejas VFW Post has suffered a decline in members and is no longer an official post. Its first members are now members of other VFW posts in the San Diego area. Thomas Hyde indicated that the people of Viejas want to see the old post preserved in order to remind people of the first Indian veterans who organized in California. Currently, the tribe is seeking funds to begin restoration and is contemplating using the post as a museum and arts and crafts display area. VFW Post #7637 remains the start of the long road back to self-determination for the Indians of Viejas.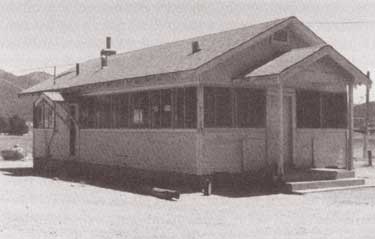 Viejas V.F.W.