Yellow Mountain Gap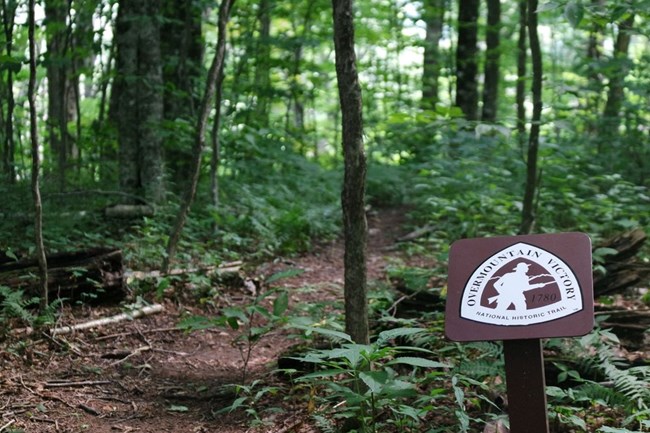 September 27, 1780
The weather continued to harry the men as they continued their march over the mountains. While crossing through Yellow Mountain Gap snow was falling and lay on the ground "shoe mouth deep". After arriving at the top of the gap the commanders drilled their regiments, and found that two men were missing. These two were known to have Loyalist leanings and it was feared that they had deserted the Patriots to speed ahead and warn Ferguson of their approach. The men moved on with speed down the mountain and into North Carolina.
There are interpretive waysides located at the gap, which is also where the OVNHT crosses the Appalachian Trail. This spot is the highest elevation not only of the Overmountain Victory Trail, but of the Revolutionary War. The full trail is 5 miles one-way. There is a side trail on the NC side that leads to an Appalachian Trail shelter known as the Overmountain Shelter, where there is a great view of the mountain range.
The Hampton Creek Cove (TN) trailhead has parking available with an information kiosk, no other facilities available. The Yellow Mountain Gap (NC) trailhead has parking available, no other facilities immediately available.
The trail is open to walk daily, sunrise to sunset.
Last updated: August 23, 2019