Quaker Meadows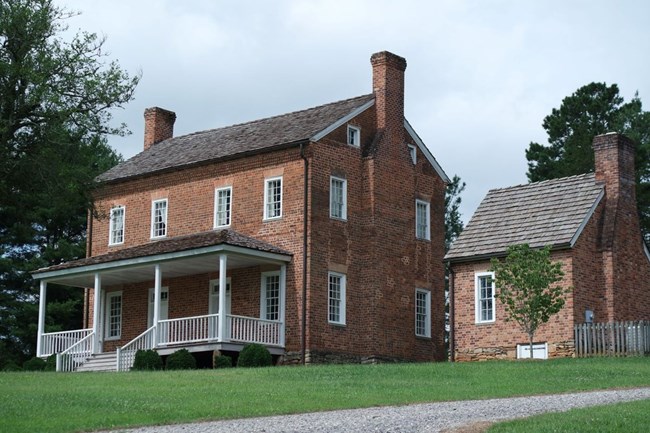 September 30, 1780
After several days of hard travel, the militia groups from Abingdon and Sycamore Shoals, and those from Wilkes and Surry counties finally convened at Quaker Meadows. Altogether their numbers were close to 1,400 men. Meeting under a tree that came to be known as the Council Oak, the commanding officers discussed their plans to organize their groups. They camped at Quaker Meadows for the night, then continued south the next day toward Gilbert Town where Ferguson and his troops had set up headquarters.
The house that stands at Quaker Meadows today was built in 1812 by Captain Charles McDowell, Jr., the son of Colonel Charles McDowell of the Overmountain Campaign. There is a detached kitchen and a kitchen garden on the grounds, as well as an NPS interpretive wayside.
Restrooms are available only during operating hours.
Tours are available during business hours, Sunday 2-4pm April-October ($5 Adults, Students Free), or open by appointment with 2 weeks advance notice. The grounds are open to walk from sunrise to sunset.
Last updated: August 10, 2019