Colonel Williams Grave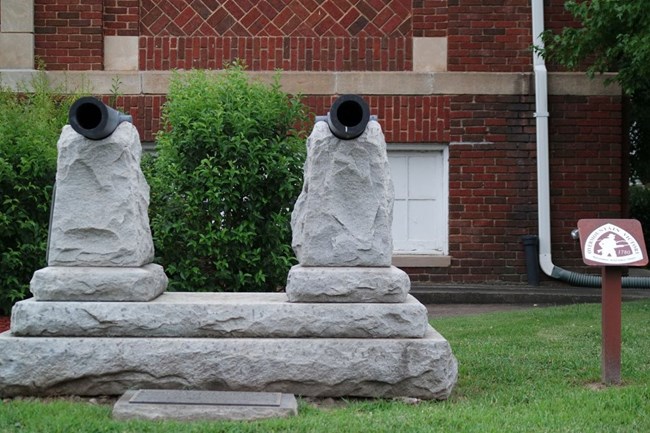 October 8, 1780
Patriot Colonel James Williams was mortally wounded in the final moments of the Battle at Kings Mountain. His men carefully tended his wounds and carried him along when they withdrew on October 8, but he soon succumbed to his injuries. Having originally planned to bury his remains in his home district of Ninety Six, his comrades settled on interring him along Buffalo Creek. His gravesite was located sometime later, and his remains reinterred in Gaffney, SC on the lawn of the Cherokee County public administration building. Colonel Williams was the highest ranked officer to be killed at the battle.
His grave is marked by a small monument and memorial plaque placed by the D.A.R. Next to the administration building is also the home of Gaffney's founder, Michael Gaffney.
Visitors may view the grave at any time. Parking is available on the surrounding streets and at the administration building.
Last updated: August 3, 2019