Catawba River Greenway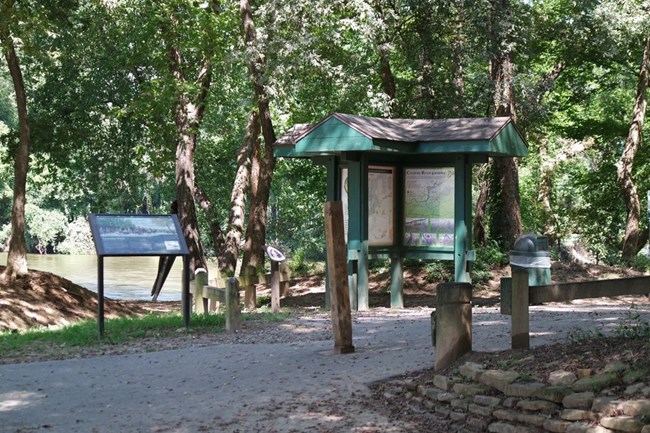 September 30, 1780.

The Overmountain leaders had called for aid from other eastern Patriot leaders, especially Benjamin Cleveland and Joseph Winston. This portion of the trail was the last step for these eastern Patriots and their nearly 450 North Carolinians before the planned rendezvous at Quaker Meadows on September 30th.

The greenway trail is 3.9 miles long following the Catawba River through Morganton, NC. It is a paved trail suitable for bicycles as well as walking, and beginning at Catawba Meadows Park and ending at Freedom Park, both offer many recreational activities. Visitors may either go out and back for a nearly 8 mile round trip, or park 2 vehicles at either end of the trail.

Facilities are available at Catawba Meadows Park and Freedom Park, on either end of the Greenway Trail.
Last updated: September 12, 2019