Abingdon Muster Grounds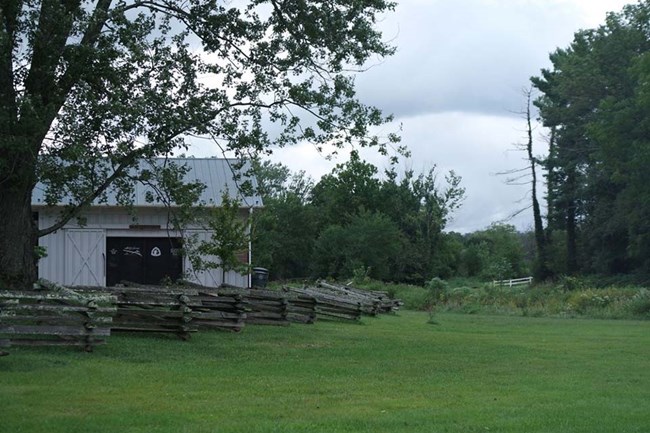 September 24, 1780
When the call to arms was made, the men of Washington County, VA answered in force. 400 men made their way to the muster grounds in Abingdon, a well-known meeting place. The field at the Abingdon Muster Grounds is a remnant of the original muster ground, then known as Craig's Meadow. They gathered under Colonel William Campbell on the 24th of September 1780, said goodbye to their loved ones and headed south that same day to join other Patriot militia who were gathering at Fort Watauga at Sycamore Shoals (TN) on September 25. Although they didn't know it yet, these men would end up marching the farthest of any regiment of the campaign on their quest for safety and independence.
The Abingdon Muster Grounds features the W. Blair Keller, Jr. Interpretive Center, and a certified section of the OVNHT, which is 0.6 miles long.
Parking and restrooms are available at the interpretive center. Picnic tables are available along the trail.
The Keller Interpretive Center is open daily 9am-5pm and the muster grounds and trail are open daily from sunrise to sunset.

Abingdon Muster Grounds Website
Last updated: August 2, 2019