Hydropower and NPS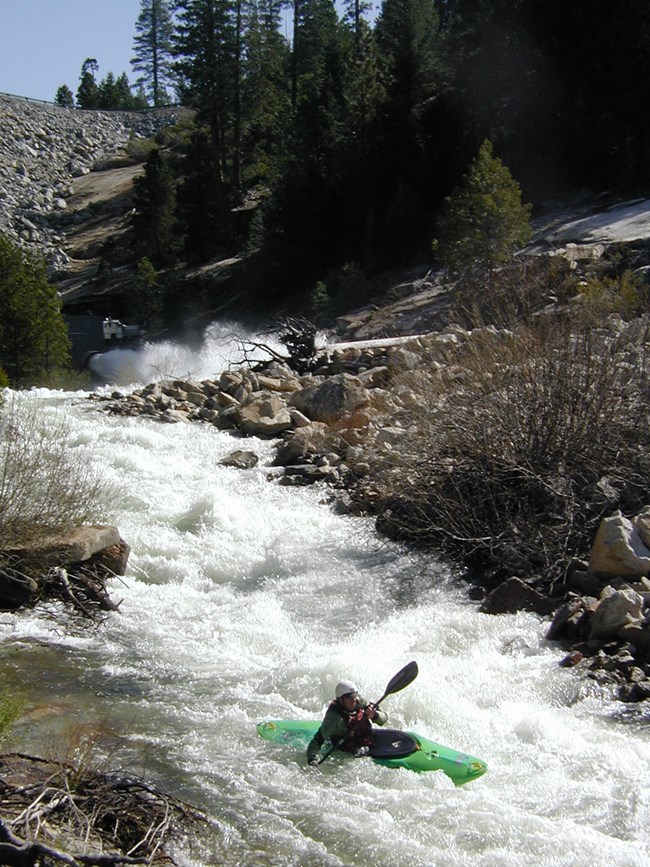 The National Park Service (NPS) participates in the Federal Energy Regulatory Commission (FERC) licensing proceedings to protect and enhance recreation opportunities and improve environmental and cultural resources protection at new and existing hydropower facilities across the nation, even if they don't affect the National Park System.
Applicants for FERC hydropower licenses are required to consult with the NPS about:
All resources affected within National Park System areas
Recreational resources (includes land management and aesthetic issues) even if the project doesn't affect the National Park System

Historic and archeological values
The NPS primarily makes recommendations about:
Recreation access and facilities

Instream flows for recreation
Riparian corridor and conservation buffer zone protection

Park System resources
NPS authority:
NPS has authority to require mandatory conditions, but only for select units of the National Park system, depending on the authorizing legislation.
The NPS provides technical assistance to all participants in FERC proceedings:
National Park System areas affected by hydropower licenses

Identifies issues and works to resolve potential problems between industry and recreational user groups

Works with local interest groups, industry, and state and other federal agencies
FERC hydropower projects affect many national park areas; please check the Regional Hydro Representative Contact List with any changes or questions.
Last updated: August 20, 2020