Partners
We can't do it alone. Partners are vital to the Wildland Fire program. In many places, we work across boundaries for planning and implementation of projects. In some cases, we share staff with other agencies for cost savings and efficiencies.
Though each agency has a different mission, working together helps to accomplish wildland fire program goals. We partner with other national land management, firefighting, and science agencies; nonprofit associations; local and volunteer fire departments; homeowners; municipalities; counties; states; and other nations and their agencies.
Together we work to create fire-adapted communities, educate the public and property owners, manage wildland fires, study fire ecology and fire effects, and plan and execute prescribed fires and other fuels management activities.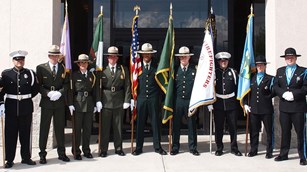 Interagency Partners
Eight federal and state agencies call NIFC home and work together to coordinate and support wildland fire and disaster operations.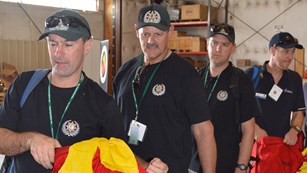 International Partners
International community engagement is essential to global partnerships as the NPS shares resources, techniques, and lessons learned.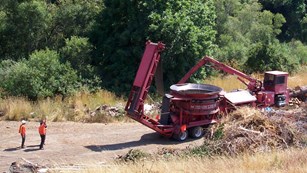 Community Partners
The NPS fosters partnerships with gateway communities to national parks by helping to develop wildfire protection plans.
Last updated: July 18, 2016