Incident Management Team Participation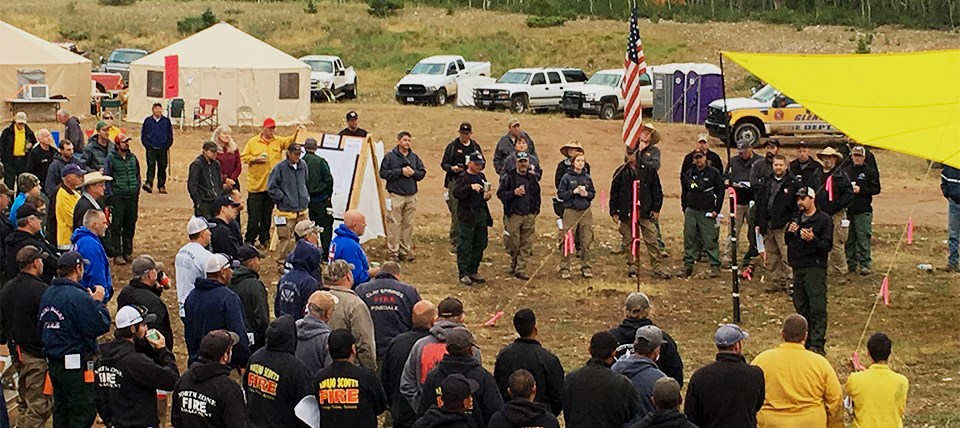 There are two types of incident management teams (IMTs). As a general rule, type 1 national teams manage the most complex fires. Type 2 teams generally manage less complex wildland fires.
Both type 1 and type 2 teams are managed on a rotational basis through the nine geographical areas. The national type 1 teams are on rotation throughout the year, but some type 2 teams are activated only during the fire season. Some areas have type 3 IMTs to manage smaller incidents that extend for multiple operational periods.
The teams may consist of members from federal, state, county, and local agencies. Many teams have trainee positions for persons who have not yet met all the training requirements for their position.
Staff of the geographic areas (GA) advertise vacancies on teams within their area and select new team members from the nominations received. Vacancies are generally announced through the agencies within the GA. Some Geographic Area Coordination Centers (GACCs) have placed recruitment information on their websites. In addition to the core IMTs, many subordinate positions are required to manage an incident. Dispatch centers will search the Resource Ordering and Status System (ROSS) for available individuals to fill orders placed by the incident management team. These may be incident command system positions identified in the NIMS Wildland Fire Qualification System Guide (310-1) or technical specialists.
Last updated: January 12, 2018