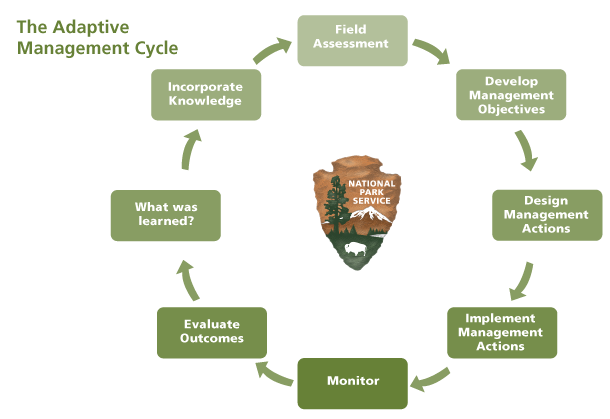 The fire effects monitoring program gathers data and information needed for fire management planning and activities.
Monitoring is a key element in the framework of adaptive management, which identifies uncertainties associated with management actions and then establishes methodologies to test hypotheses generated by those uncertainties.
Management actions are used not only to achieve desired future landscape conditions, but also as a tool for the generation of knowledge about those systems.
The adaptive management process may be portrayed in an eight-step cycle. Successful adaptive management requires managers to complete all of the successive steps.