Small Business Resources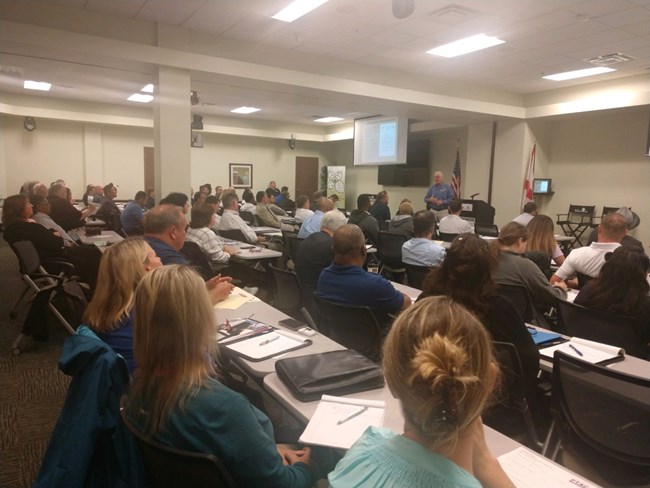 Denver Service Center (DSC) strongly supports the socioeconomic program goals of both the National Park Service (NPS) and Department of the Interior (DOI). A full-time Small Business Specialist (SBS) assists acquisition project teams on the socioeconomic screening process and continuing throughout the lifecycle of a project. The SBS also provides counseling and outreach services for companies seeking business opportunities with DSC. We hold two annual mini trade fairs at DSC to give small business opportunity to interact with project and acquisition staff.
Our SBS provides virtual one on on counseling sessions (by appointment) and will guide you in the process of doing business with the federal government in general and specifics about DSC. You will be informed of upcoming networking opportunities via this website, written notice posted in SAM and/or registering with the Colorado Procurement Technical Assistance Center (CO PTAC). Check your local Small Business Administration's (SBA) website for additional outreach events in your area.
DSC posts sources sought notices in the System for Award Management (SAM) and uses the Small Business Administration's (SBA) Dynamic Small Business Search (DSBS) to conduct market research. The DSBS website generates search results from data available from SAM. Please ensure your SAM profile is current.
---
Small Business Workshop Tools
---
Resources
Last updated: February 10, 2022