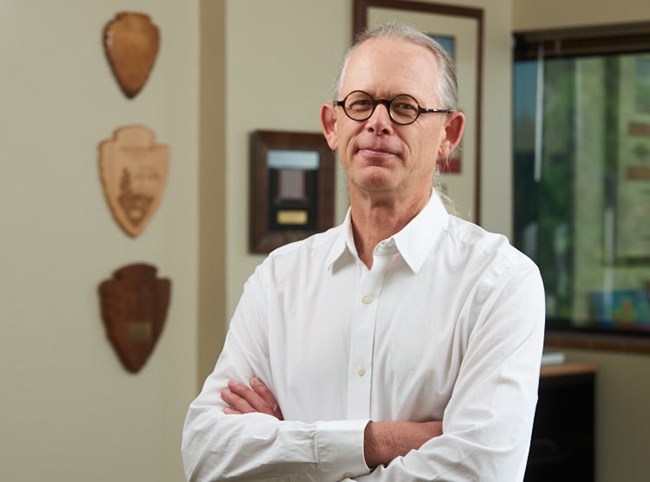 The Office of the Denver Service Center (DSC) Director leads the operation of the center and maintains working relationships with our customers and partners. Budget, public affairs, and partnerships are located in this office.
As Director, Todd supervises a staff of more than 250 professionals including architects, engineers, landscape architects, and contracting officers. The service center currently manages approximately 1,000 projects valued at about $1.4 billion. Todd will continue to oversee DSC's involvement in major projects around the National Park Service including the Lincoln Memorial Restoration Project, CityArchRiver at Jefferson National Expansion Memorial, and the Arlington Memorial Bridge repair in Washington, DC.
Ray is a licensed architect, a Project Management Professional, and a Leadership in Energy and Environmental Design (LEED) Accredited Professional with more than 30 years of direct hands-on project management experience, focused on project management for planning, design and construction projects.
---