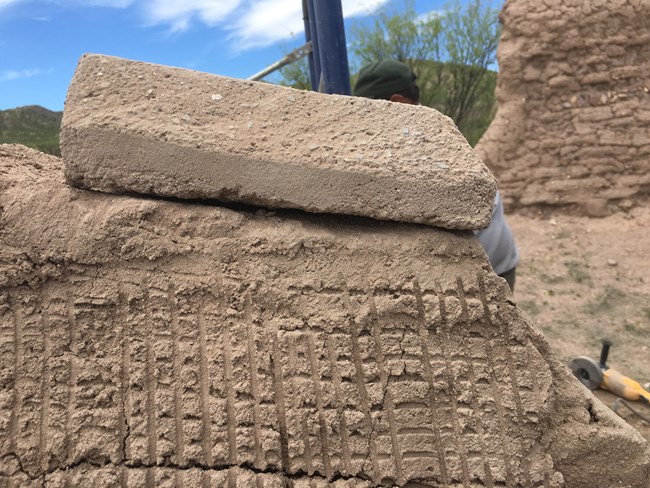 Ruins Preservation Work in Southern Arizona
April 3-14, 2017

Los Santos Ángeles de Guevavi Mission is an archaeological site, mostly underground. However, east and west walls of the church still stand. These walls represent Jesuit architecture in the U.S., dating from the eighteenth century – a rare find. Guevavi was abandoned for the last time in 1775, and the ruins were added to Tumacácori National Historical Park in 1990.

Southern Arizona Office (SOAR) Chief of Resources, Matthew Guebard, drafted a scope of work for ruins preservation of the Guevavi church walls. This scope of work reflected decisions made by Tumacácori Staff, SOAR archeologists, AZ State Historic Preservation Office, and the Vanishing Treasures program of the NPS. SOAR archeologists helped on the ground as well. Collaborating with the Tumacácori exhibit specialist and facilities and masonry crew, Sharlot Hart and Matthew Guebard provided input and guidance during the preservation work on the east wall. With a sacrificial mud coat on the wall faces, and new adobes on the top of the wall, recent, intense rain storms will hopefully damage the original standing wall less.