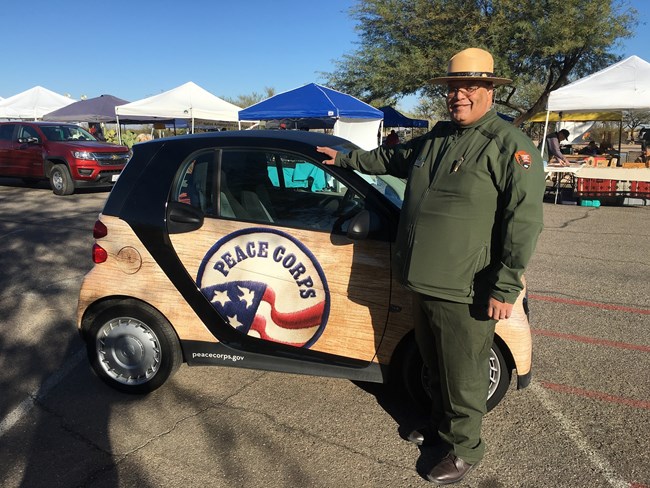 Peace Corps Celebrates NPS Centennial
December 2016

The US Peace Corps and the National Park Service have a lot in common, and Returned Peace Corps Volunteers (RPCVs) make some of the best NPS rangers and scientists. To celebrate the NPS Centennial, Peace Corps Recruiter Sophia Ewing visited Arizona's national park sites with the Peace Car!

The car, driven by Peace Corps recruiter Sophia Ewing, also helps publicize opportunities for volunteerism in parks before and after Peace Corps service. It is a small, branded Smart Car that the Peace Corps uses for marketing and recruiting across the U.S.

Ewing met and profiled 12 RPCVs currently serving in the National Park Service. These rangers, scientists, and volunteers come from 8 of the NPS units and program offices in Arizona. From archaeologists to interpreters, from Tumacacori to the Grand Canyon, the skills that these RPCVs learned in the fields of other countries, help them in their jobs at home today.