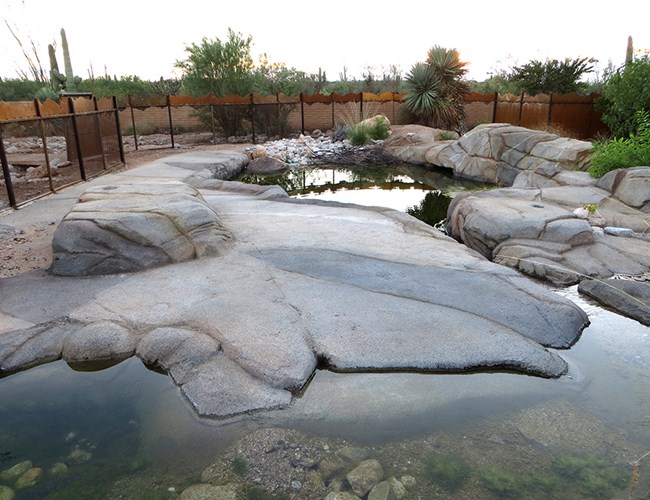 Collaboration Will Help Both Divisons
April 19-20, 2017

After a multiple-year lapse, the Southern Arizona Office (SOAR) and the Sonoran Desert Network (SODN) have started biannual Resource Managers Meeting and Trainings again. These meetings serve to keep each of the southern Arizona park management staff appraised of current management issues, solutions, and recent research happening across units.

The April 2017 meeting featured a new element – collaboration and training across divisions with park interpretive staff. As resource managers do research and find collaborative solutions to issues at parks, interpreters who educate visitors daily about park resources also need to keep abreast of the latest and greatest information. The meeting included discussions on best practices for information sharing, as well as training for resource staff on how to interpret their work when they are in the field.

The meeting took place at the Desert Research Learning Center (DRLC), home to SODN. The DRLC also hosts programming for local schools and non-profit groups.